One hundred years ago, in Newell, West Virginia, there once was a beautiful park called Laurel Hollow Park. Unfortunately, it only lasted about six or seven years and would eventually be taken over by wild growth. When I was a kid, it was called simply, "the hollow" and I never had any idea how wonderful it once was.

George Washington Clarke was Homer Laughlin's leading salesman in the early 1900s who spent much of his own money on developing Laurel Park. Clarke died on March 3, 1913 in Los Angeles, California. He was buried in Denver, Colorado.

After Clarke died, nobody stepped up to maintain the park and it fell into ruins. A small article ran in The Evening Review on June 5, 1914 and gives some details into the abandonment of the zoo:
What will doubtless come as a blow to the civic pride and public spirit of many Newell residents, is the announcement made today by the management of the Newell Park company that the animal zoo which has been a feature of the resort here since the town was built, will be abandoned.

"There will be no animals in the park this year, according to the decision just made by the management." It was said. "In the past year or two the animals have been annoyed and abused in various ways, and because some people will never treat them otherwise, such persons will hereafter be deprived of the opportunity."

It has been the custom of some people to stone and poke sticks at the monkeys and other animals that have been housed in Laurel Park during the summer months, and it will be recalled that a valuable seal died here under mysterious circumstances. Even the duck pond will now be without inhabitants, according to the park management's decision.
In vintage postcards and literature, the park has been called Newell Park, Laurel Park, Laurel Hollow Park, and Newell Zoo. Today it is called Laurel Hollow Park, however the different names will be used interchangeably on this site. It once contained a lake, outdoor theatre, walking paths, gardens, and a large fountain. The zoo portion had a bear pit for polar bears, monkeys, trained raccoons, seals, and deer.

Recently, the Newell Community Improvement Coalition has been working on cleaning up the park and restoring as much as possible. Laurelhollowpark.net is devoted primarily to Laurel Hollow Park, but it has grown to also feature Newell, WV itself and the surrounding area.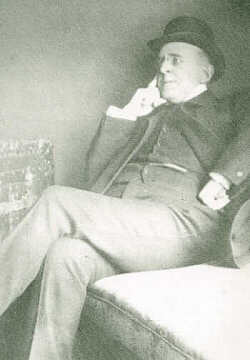 George Washington Clarke