The Hall China Company was founded in East Liverpool, Ohio in 1903. Famous for making dinnerware (especially Autumn Leaf for Jewel Tea), kitchenware, and teapots. The company is still in operation today. Visit their website here.
---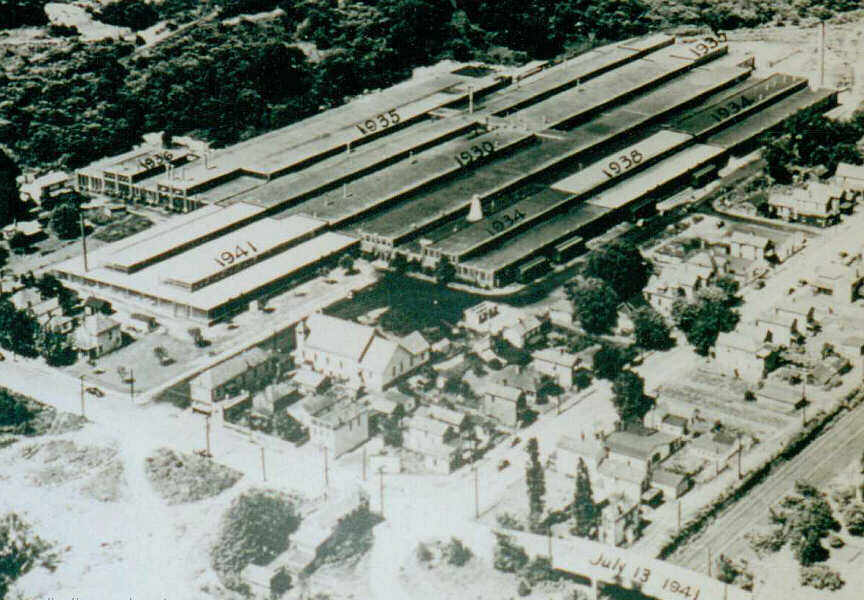 Hall China plant photograph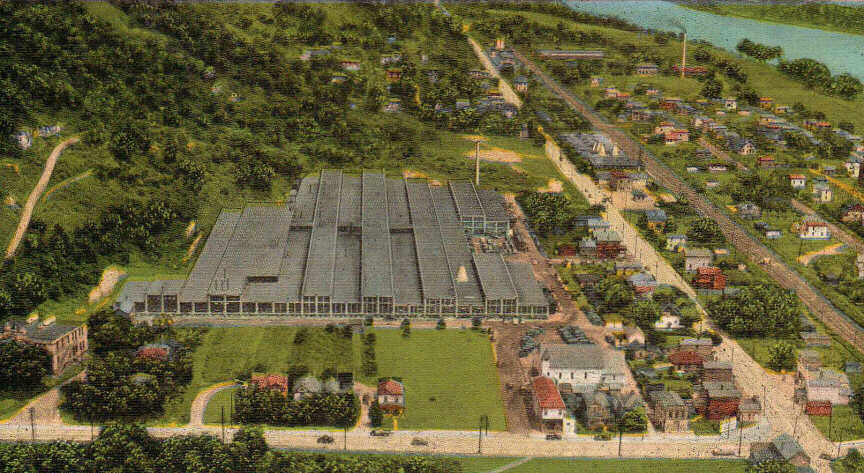 Postcard featuring Hall China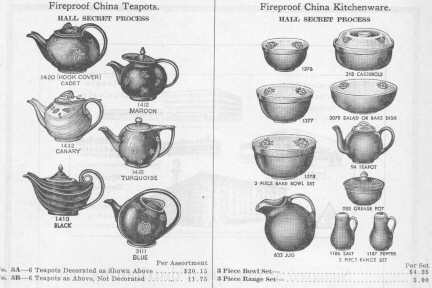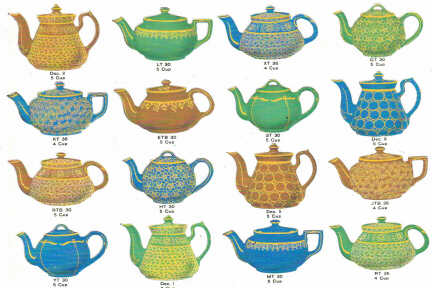 Hall China advertising from the late 1940s.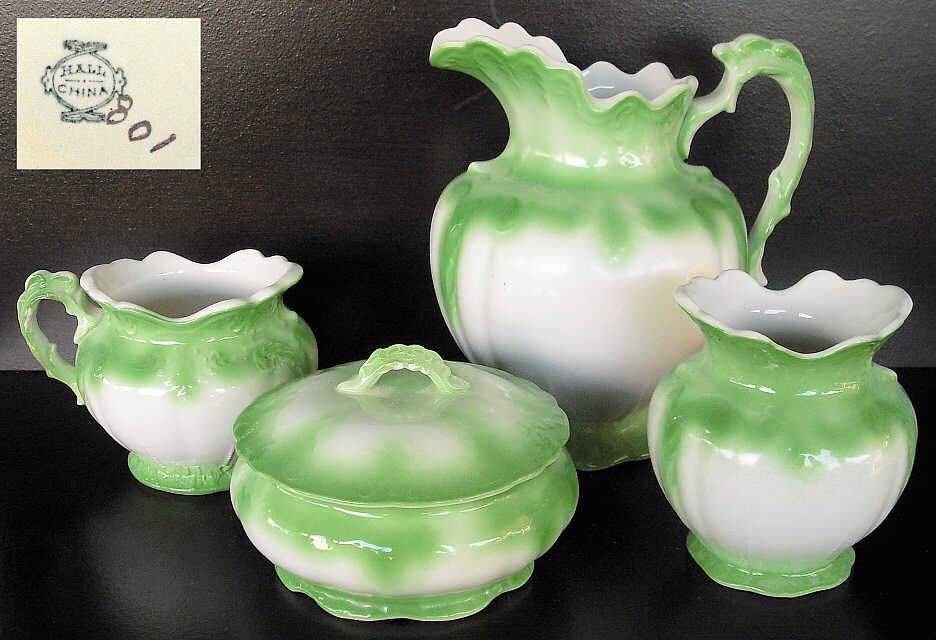 Early Hall China mouth ewer, shaving mug, covered soap, and brush vase.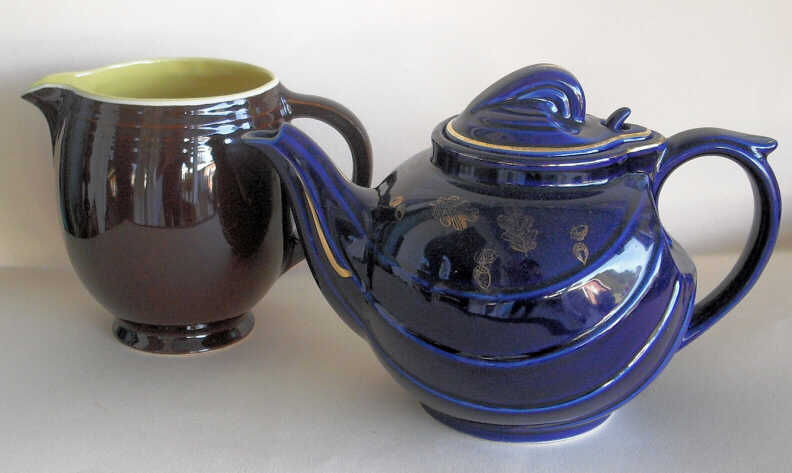 Parade shape teapot in cobalt with gold stamps and "five band" jug in brown