Homer Laughlin and the New York World's Fair
LaurelHollowPark.net, an informative website created and
maintained by Mark Gonzalez. Copyright © 2009-.
---
The following images come from a fold out post card from the 1939 New York World's Fair's American Potter Exhibit. All of the pictures of factory workers were taken at the Homer Laughlin China Company in Newell, West Virginia.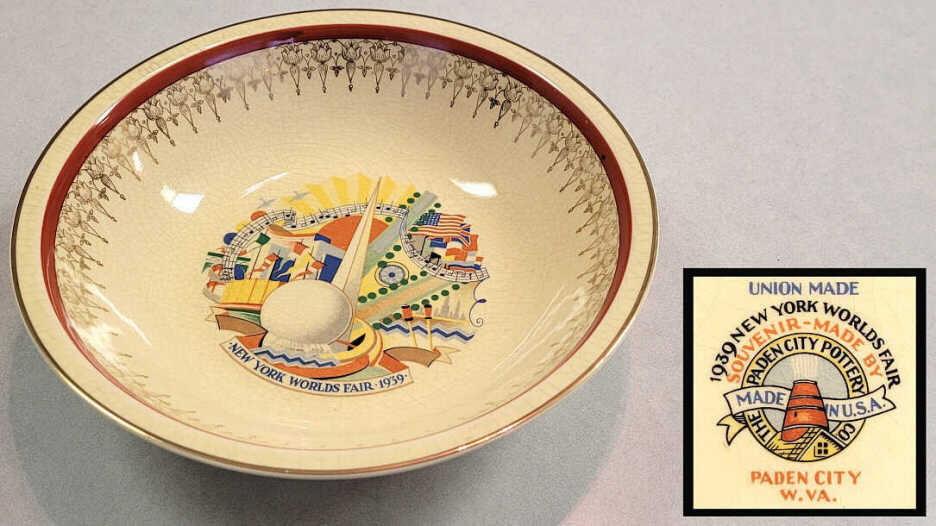 New York World's Fair salad bowl made by Paden City Pottery Co.