Criterion is a square shape with rounded handles and ball shaped finials. It was made in white with various decoratons. For some lines, the hollowware was glazed in a solid color to match the treatment. It was first produced in 1953 for release in 1954.Most of the larger pieces of flatware were marked with a "K" Knowels' backstamp along with the treatment name.
---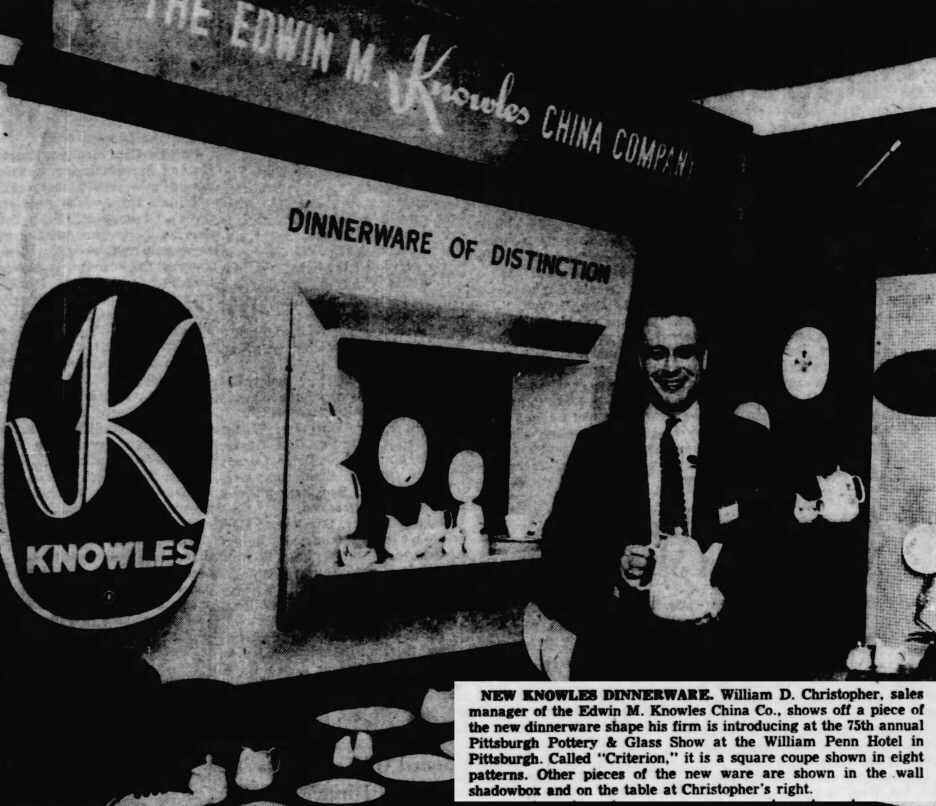 Copy of newspaper clipping dated January 4, 1954.
---
The following eighteen images come from the research files of author Jo Cunningham.
They feature patterns on the Criterion shape from a black and white Knowles promotional catalog.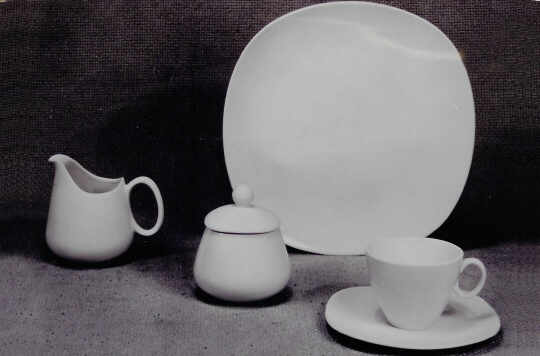 Criterion White (0010)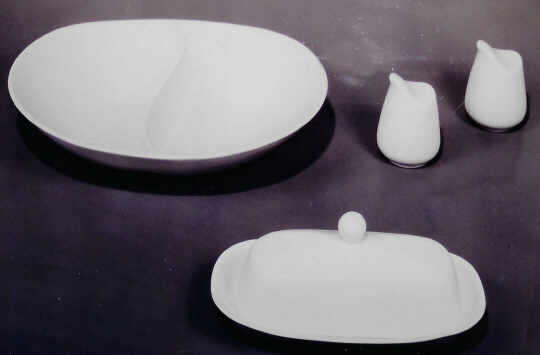 Criterion White (0010)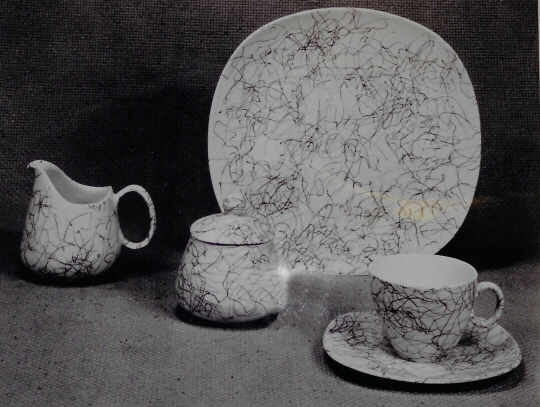 Threads in pink (1005) or green (1006)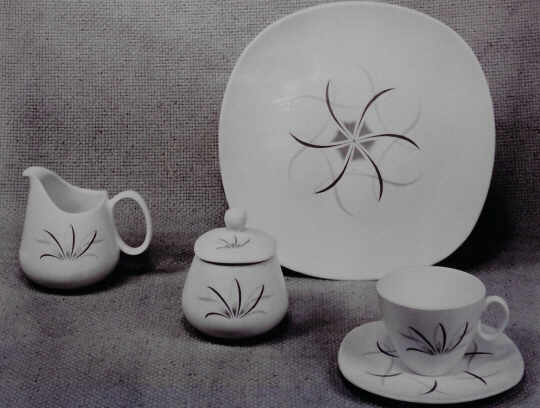 Ribbon (4030)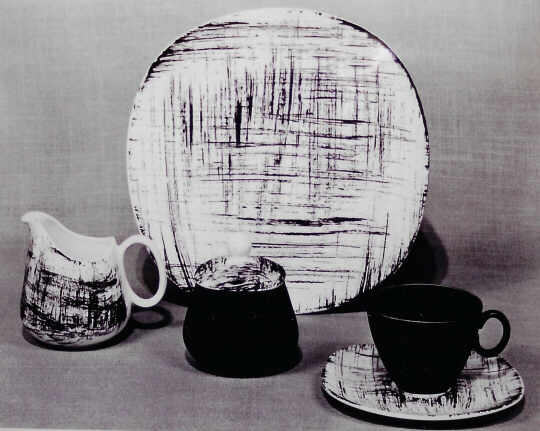 Ebonette (1007)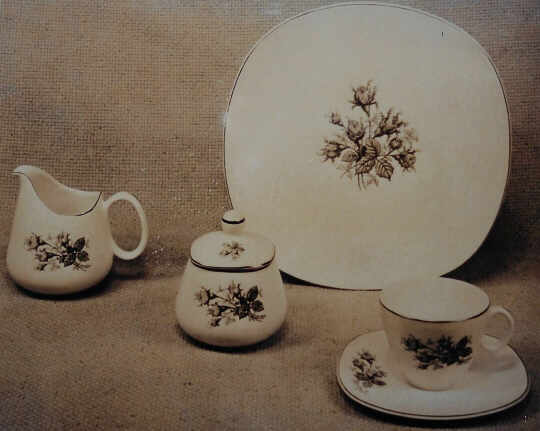 Moss Rose (4034)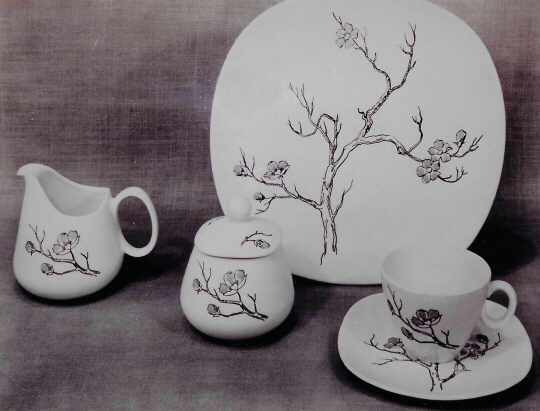 Rose Tree (1011)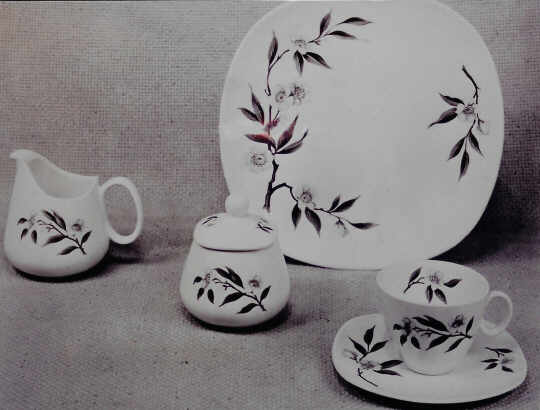 Meadow Gold (4060)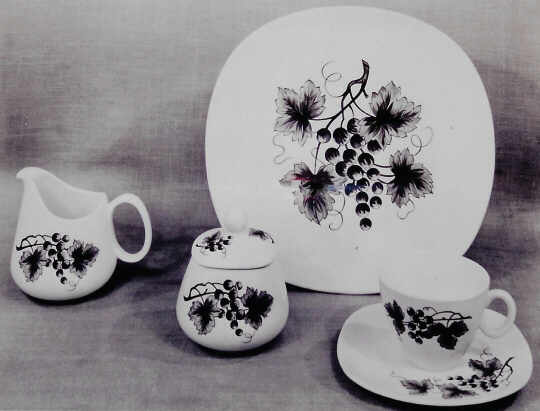 Dubonnet (4080)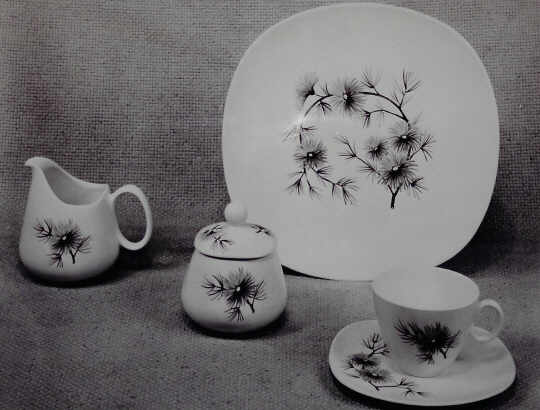 Coral Pine (4090)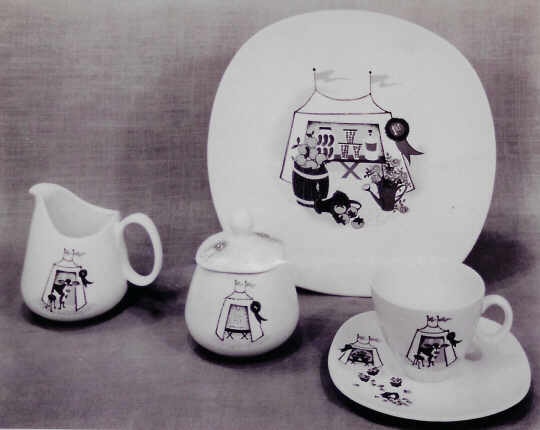 County Fair (5000)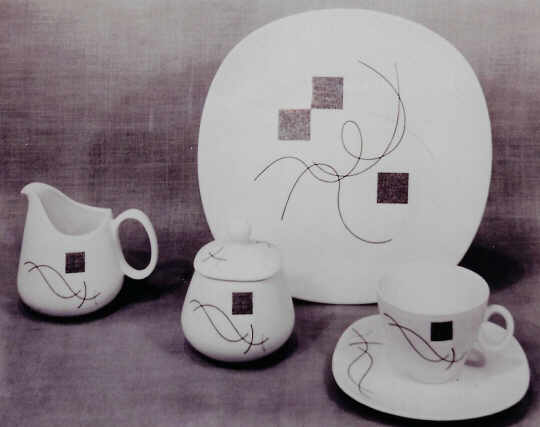 Choreography (5020)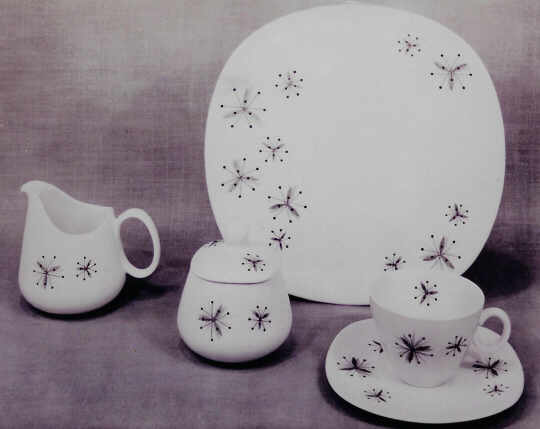 Celestial (5030)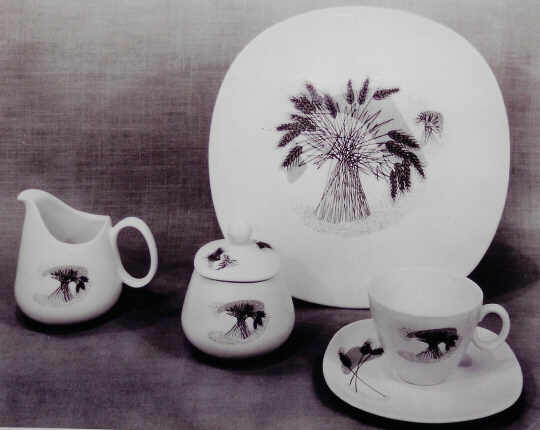 Wheat Sheaf (5070)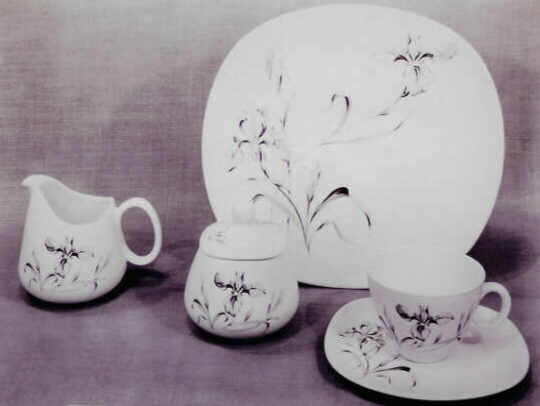 Fleur de Lis (5090)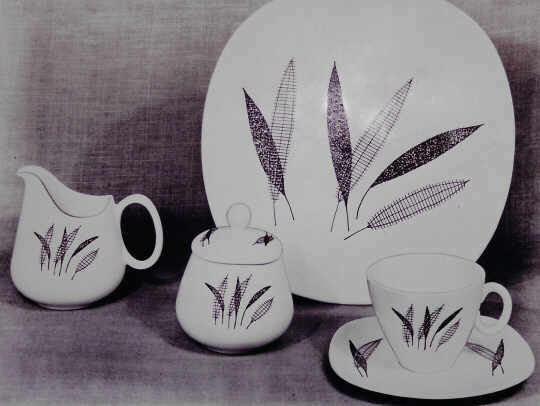 Feather Fantasy (5109)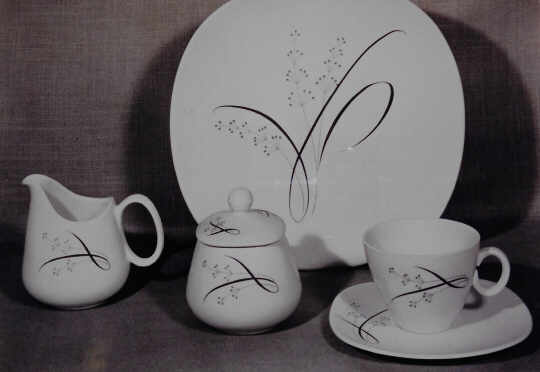 Highlands (5120)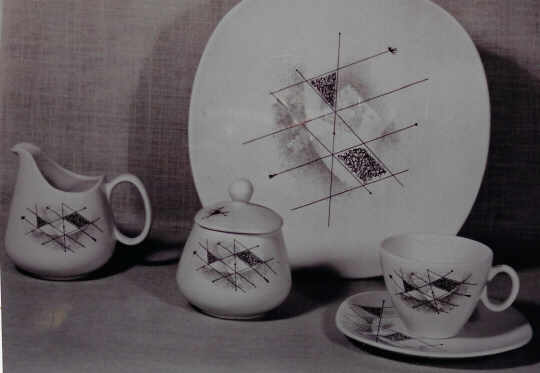 Equation (5130)
---
Vintage ads showing "Mobile" and "Flair" on Criterion

"Moblie" offered with
blue hollowware

"Flair" offered with
black hollowware
Platter and Covered butter with the "Ebonette" treatment.
Vintage "Ebonette" ad.
Courtesy: F. & C. Stone

Butter Dish and Gravy
pink "Threads" pattern