Lyric and Essex by Knowles
---
The Lyric and Essex shapes were first produced by the Edwin M. Knowles China Company in 1952. Chronologically, they come right after Accent and roughly two years before Criterion. Lyric and Essex make use of the same handleless sugar and creamer. The teacup comes from Accent. When coupe flatware is used, the shape is called Lyric. When rimmed flatware is used, the shape is called Essex.
---
The following four images come from the research files of author Jo Cunningham.
They feature patterns on Lyric and Essex from a black and white Knowles promotional catalog.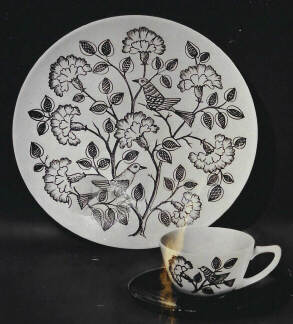 Paradise (1002) on Lyric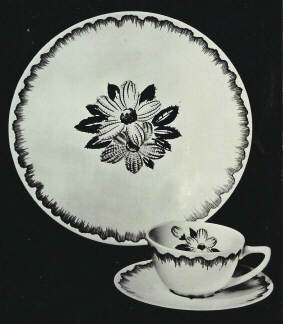 Classic (4069) on Essex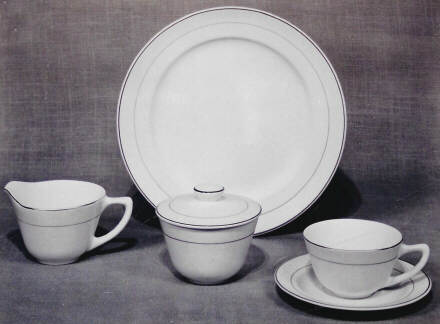 Corsage (8019) on Lyric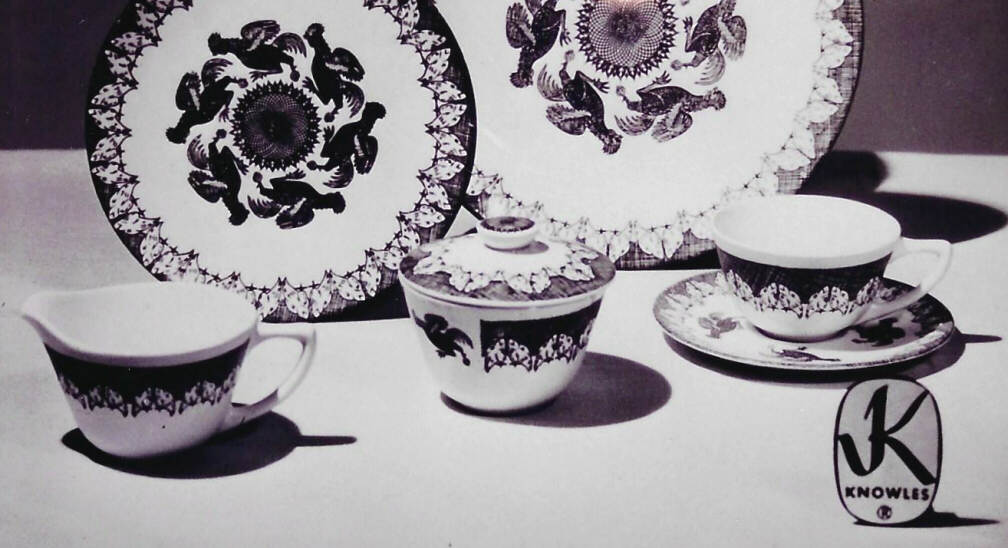 Hen Party Green (2312-UG) on Lyric. This pattern was also made in brown.