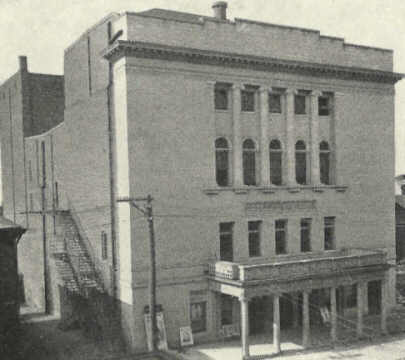 The Ceramic Theatre was located on Fourth Street in East Liverpool, Ohio. It opened in 1904 and closed in 1959. It was host to vaudeville acts and later movies. High School graduation was held at the Ceramic until Memorial Auditorium was built in the mid-1940s. According to the article "Stage Door Memories" by Robert Popp which appeared in The Evening Review on July 25, 1970, the Ceramic began to decline in the 1950s as more televisions were purchased. As the years went on, ticket sales became smaller and smaller. The article goes on to say:
The final blow came in 1959 when a weekend burglar cracked the office safe and escaped with more than $800.00 representing several days' receipts.
Shortly thereafter the Ceramic closed. All of the equipment, projectors, and seats was sold and after some negotiating, the building itself was purchased by the city of East Liverpool for $45,000. The city planed to build a parking deck after the Ceramic was razed which would have been completed by early 1971. Today there is a paved parking lot where the Ceramic once stood.

The image to the right comes from History of Columbiana County and Representative Citizens by William B. McCord. It shows the Ceramic as it looked in 1905.
---
The Fourth Street trolley tracks can be seen in this night shot of the Ceramic. The photo is undated, but probably comes from the late 1930s or early 1940s. The lighted marquee had to be removed in 1953 since the metal supports had weakened over the years.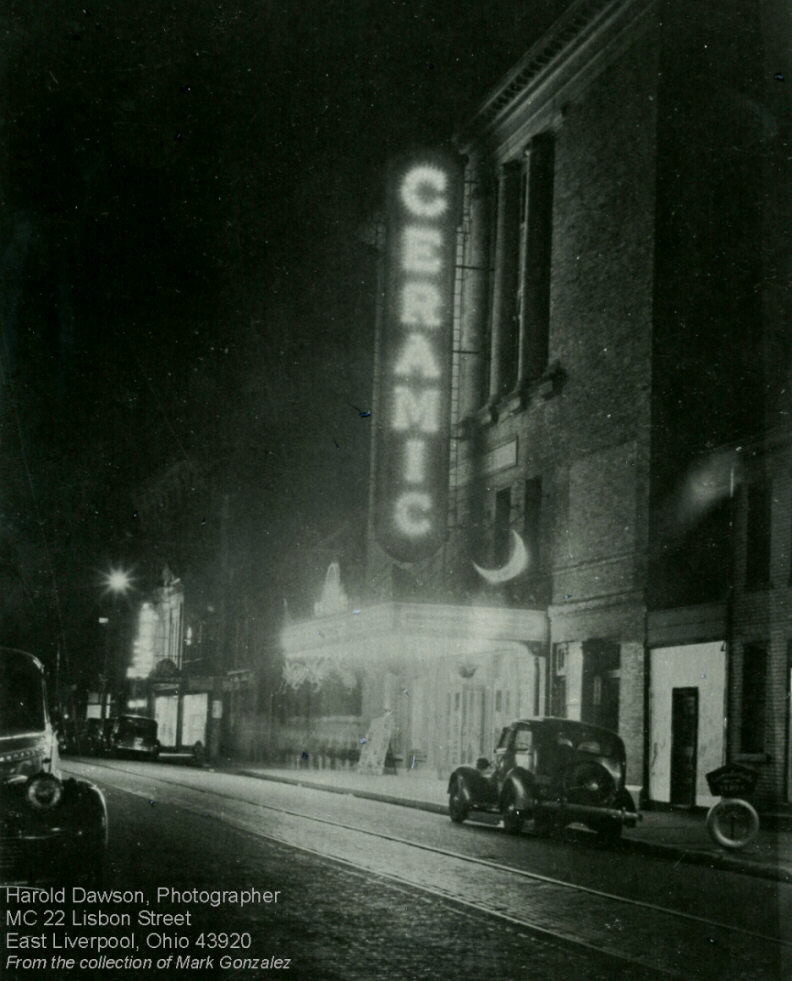 ---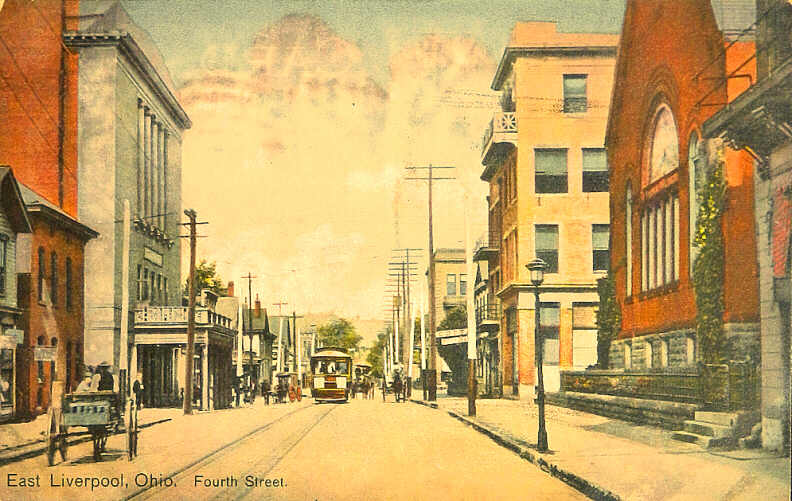 Unused Fourth Street postcard, circa 1910. On the left is the Ceramic Theatre in gray.
---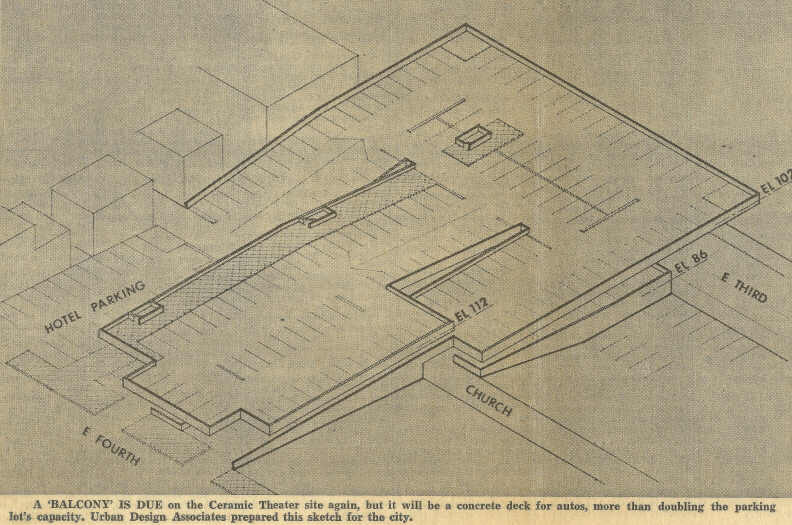 This appeared in The Evening Review in 1970 and shows the plans for a parking deck.
---






Giveaways were popular during the Great Depression to attract moviegoers across the country. Housewives were encouraged to come to the movies on a weekly basis to get a free glass or ceramic dish. One could build an entire set simply by going to the movies. This particular ad for the Ceramic Theatre comes from 1930. The ware advertised was made by the Cronin China Company of Minerva, Ohio which is a bit odd considering the amount of potteries in East Liverpool as well as the ones in Chester and Newell, West Virginia.