The photos below come from a collection that was recently purchased on eBay. In all, forty-eight undated pictures feature a trip to East Liverpool, Ohio. Here are a few that show the Newell Bridge and the surrounding area.
---
---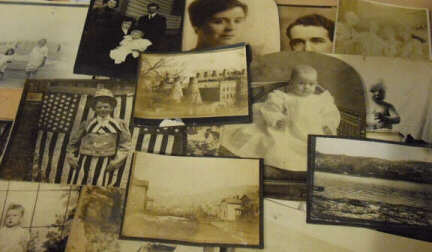 This group of family photos feature some buildings in East Liverpool, Ohio as well as the Chester Bridge. Very little information is available on these pictures, but some of the names hand written on the backs are: Allen King Poole, Cliff Beane, Alice Beane, Lola Hill, Guy Johnson, Ruth M. Wilson, Jospeh Schaffer, Ralph Schaffer, Winifred Martin, Genevieve Wright, Virginia Louise Rhoads, Matt Finlay, Larry Finlay, Robert Van Cleve, Ralph Beau Orwesher, and Mildred Orwesher. Some are noted with the dates and range from 1907 to 1917.
---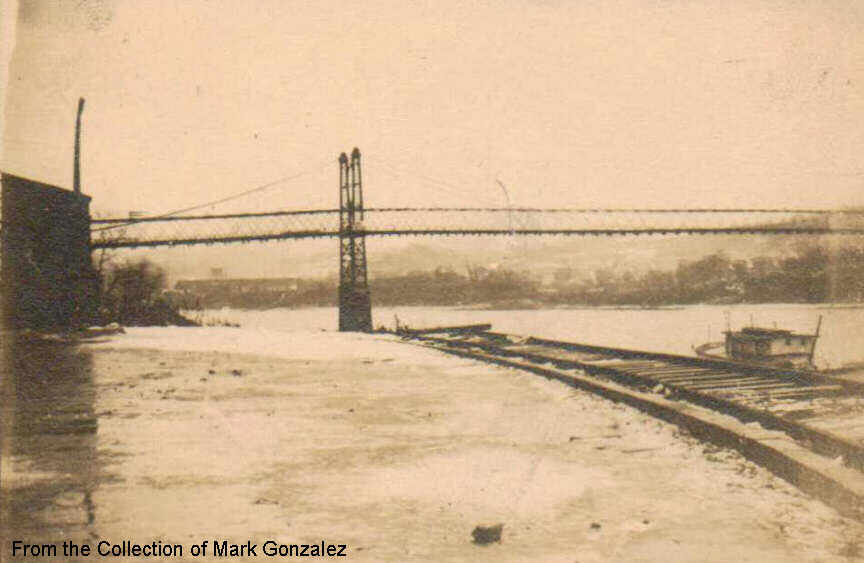 The Chester Bridge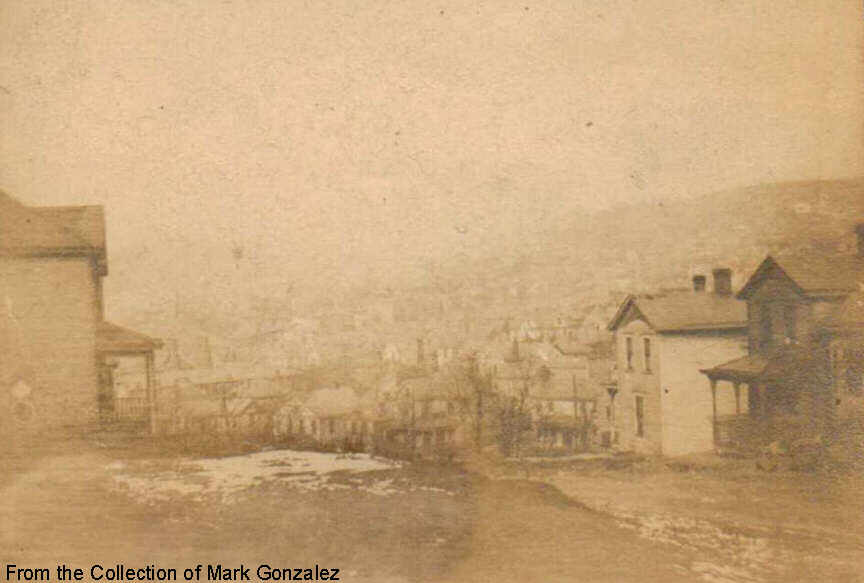 East Liverpool, Ohio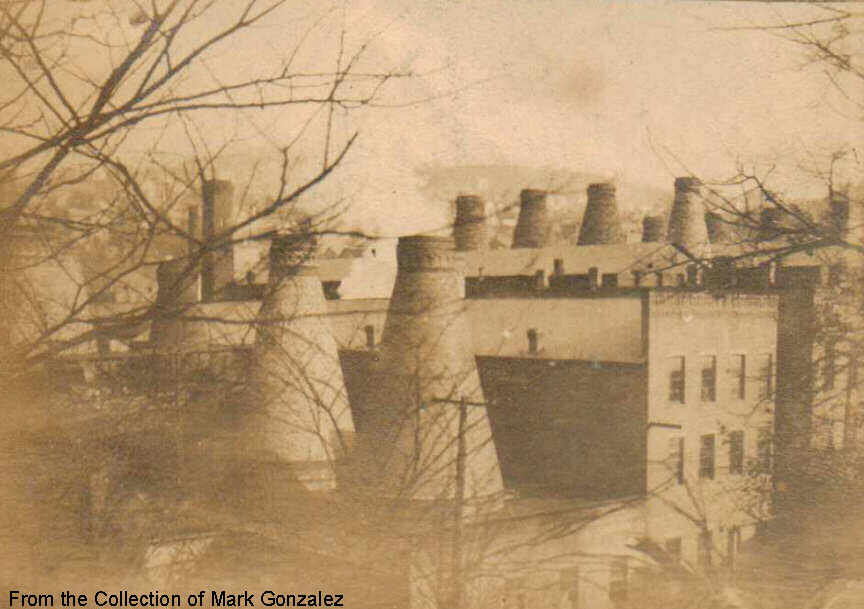 Pottery Bottle Kilns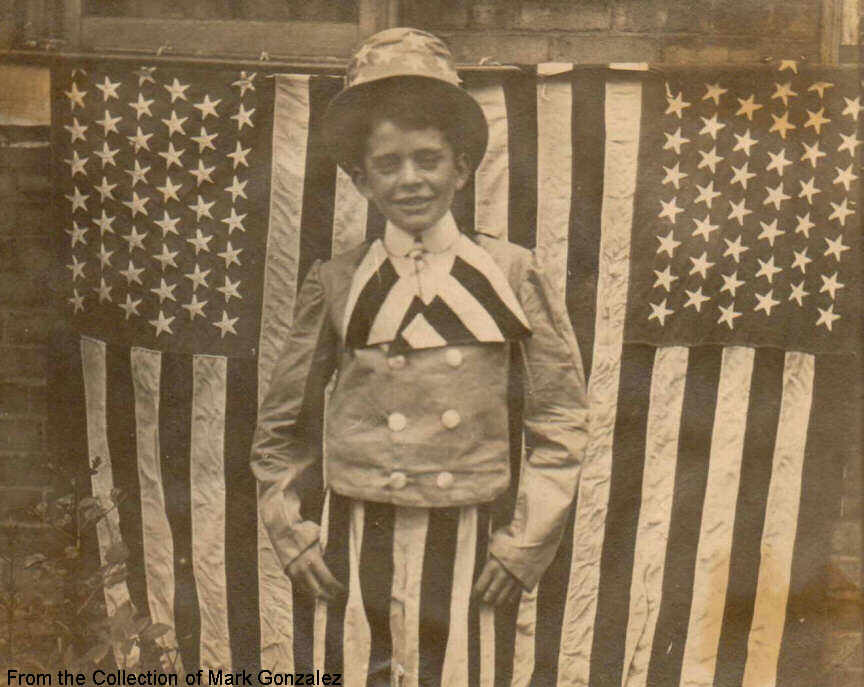 The forty-six stars date this between 1907 and 1912.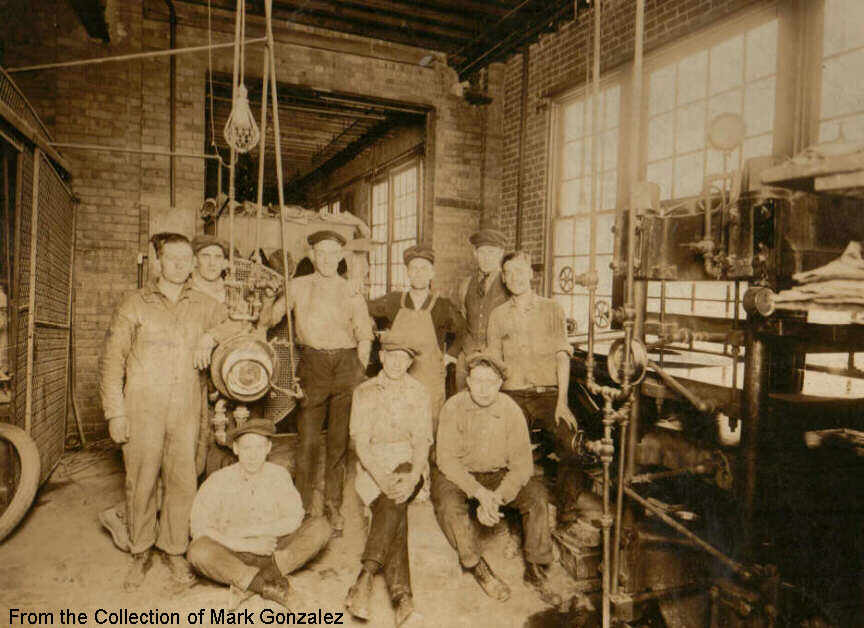 Knowles, Taylor & Knowles Pottery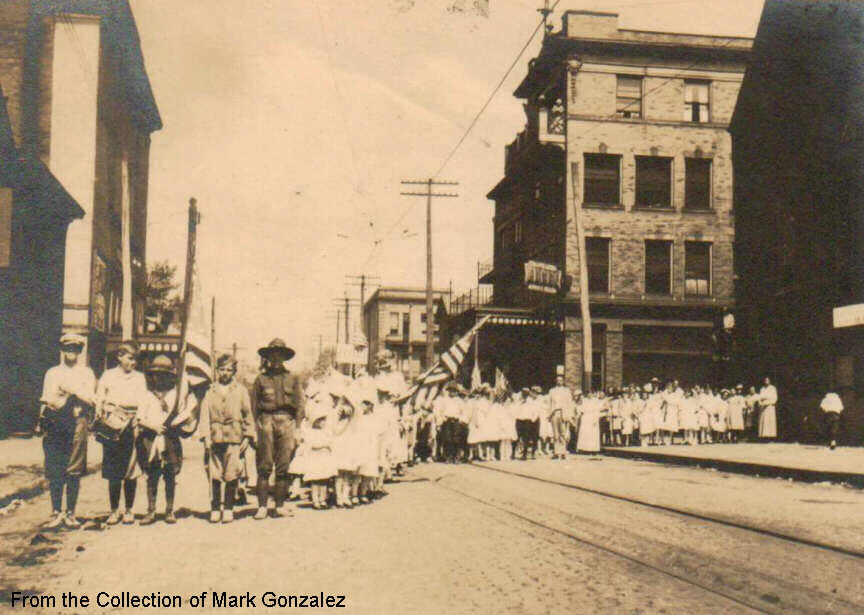 Group next to Traveler's Hotel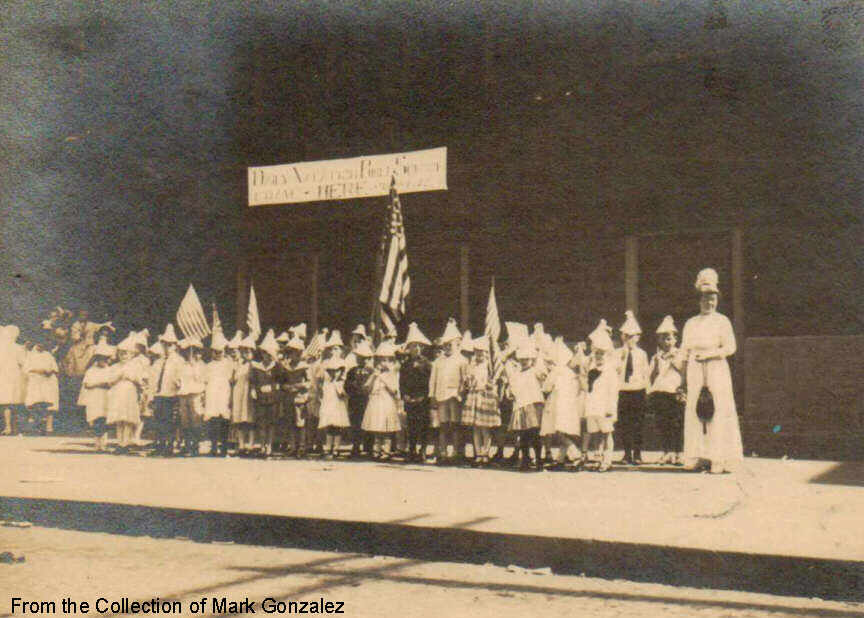 4th Street, East Liverpool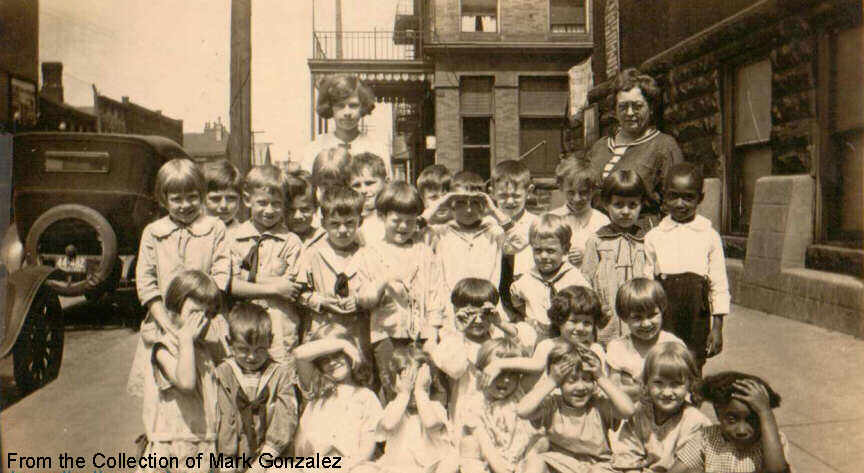 4th Street with Traveler's Hotel in background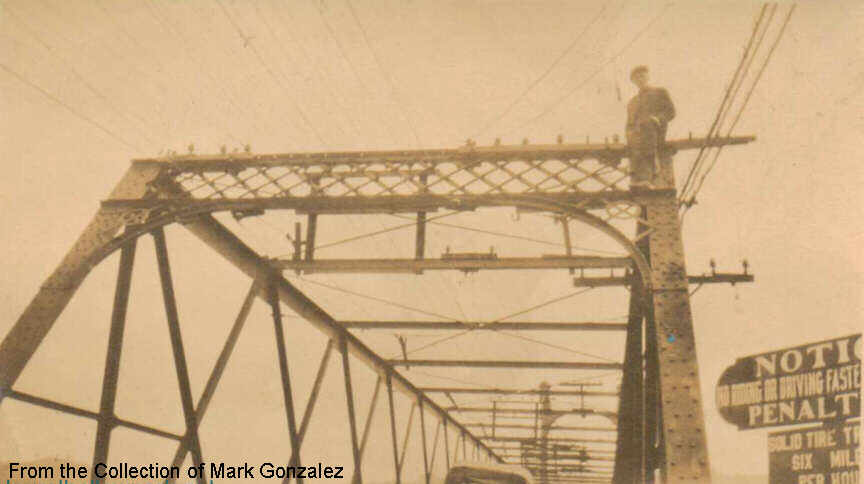 Sitting on top of the Chester Bridge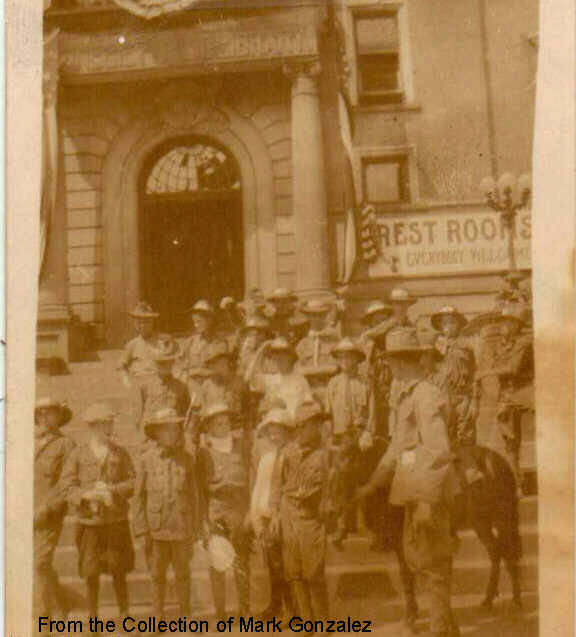 In front of Carnegie Public Library
---
In the Spring of 1975, The Panhandle Press ran a series of articles on the history of East Liverpool, Ohio. The introduction to each artcile was as follows:
In 1895, a book printed in nine parts, entitled "The History of East Liverpool, Ohio and Area", was written by Col. R. H. Hill and his brother Walter B. Hill. The book was published by the H. W. Kennicott Co., and it has been stated that possibly only 13 copies of the original book are still in existence. The Panhandle Press with the cooperation of the Demoine Smith family, owners of one such book, is printing a copy of the entire book complete with original pictures for your enjoyment.
Below are just a few of the many images that ran in the Panhandle Press. Most of the buildings shown here no longer exist.
---
---