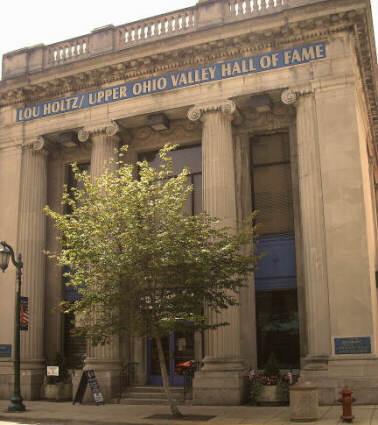 The Hall of Fame honors former Notre Dame football coach Lou Holtz and notable men and women of the upper Ohio Valley.

Since 1998, a collection of memorabilia and other historical items has been housed in the old First National Bank at 120 East Fifth Street in East Liverpool, Ohio. The building itself was built in 1922 by architects Mowbray and Uffinger of New York.

On the main floor, there are display cases filled with photos and mementos of many of the honorees. Below are just a few photos of the displays.

For more information on the Lou Holtz / Upper Ohio Valley Hall of Fame, be sure to check out their website at: louholtzhalloffame.com.