Cremelace by Knowles
LaurelHollowPark.net, an informative website created and
maintained by Mark Gonzalez. Copyright © 2009-.
---
Cremelace was first made in the early 1930s and is characterized by its scalloped form and heavily embossed rim. Made in both ivory with decals and solid colors. Cremelace pieces with decals are usually marked with a general Knowles backstamp.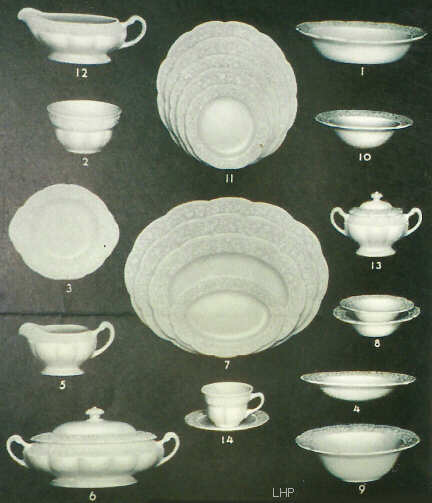 Baker
36s Bowl
Open Butter
Coupe Soup
Creamer
Covered Casserole
Pickle, 11", 13" an 15" Platters
6" and 7" Fruit Cups
Nappy
Oatmeal
10", 9", 8", 7", and 6" Plates
Sauceboat
Covered Sugar
Teacup and Saucer
---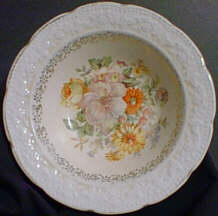 Fruit Cup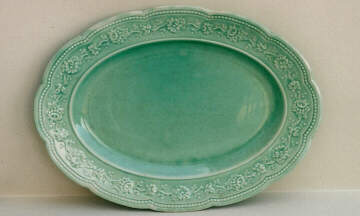 Green Platter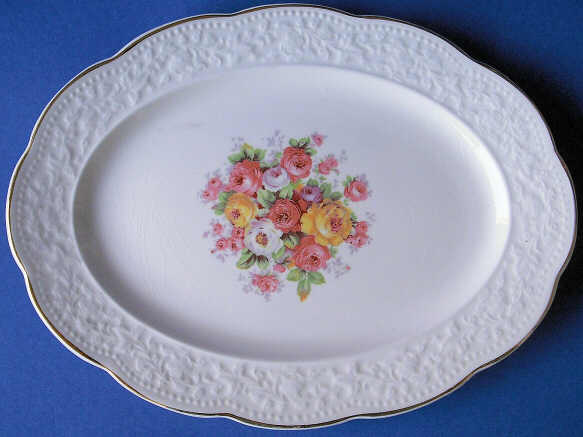 Decaled Platter


Advertisement from 1930