Knowlton Casual by Knowles
LaurelHollowPark.net, an informative website created and
maintained by Mark Gonzalez. Copyright © 2009-.
---
Knowlton Casual, a.k.a. Knowlton Casual Ware, is rather scarce. There are only four known items: covered jug, and three sizes of covered casseroles. The lids and bases of each are glazed in contrasting colors. Pieces are usually marked "Knowlton Casual" with no other informaion. Based on the shape, they were probably made in the late 1950s.
---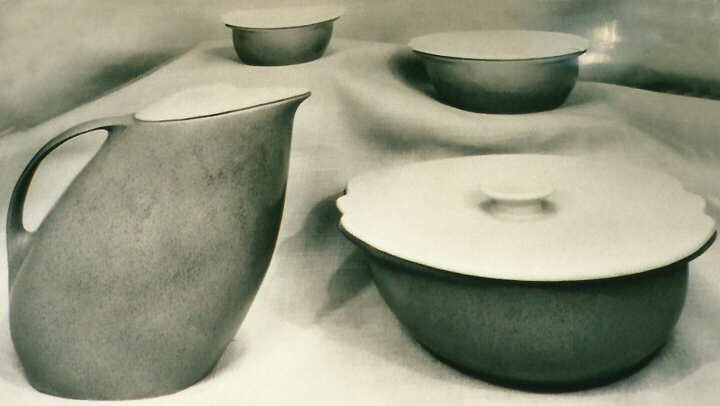 Promotional photograph with the four known Knowlton Casual pieces.

Top: Casserole Bases
Left: Covered Pitcher