Arcadia by Knowles
LaurelHollowPark.net, an informative website created and
maintained by Mark Gonzalez. Copyright © 2009-.
---
Arcadia was a scalloped round shape with peridoic embossing from the mid-1930s. Very similar in style to Homer Laughlin's Virginia Rose and Marigold.
---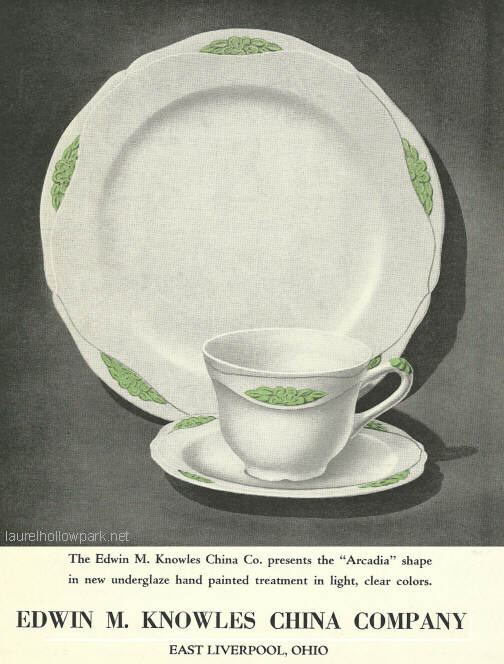 Advertisement for the Arcadia shape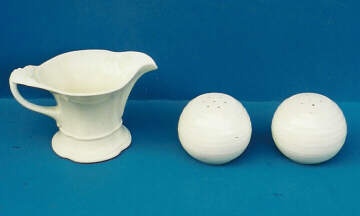 Arcadia creamer and Yorktown shakers in ivory.