Hostess by Knowles
LaurelHollowPark.net, an informative website created and
maintained by Mark Gonzalez. Copyright © 2009-.
---
Hostess was a decal shape made by Knowles form the mid-1930s and into the 1940s. The flatware is round with wide rim which made it perfect for "border deacals." Hollowware can be identified by the pedestal feet, angluar handles, and formal style finials. Pieces are usually marked with a general Knowles backstamp as well as the shape name.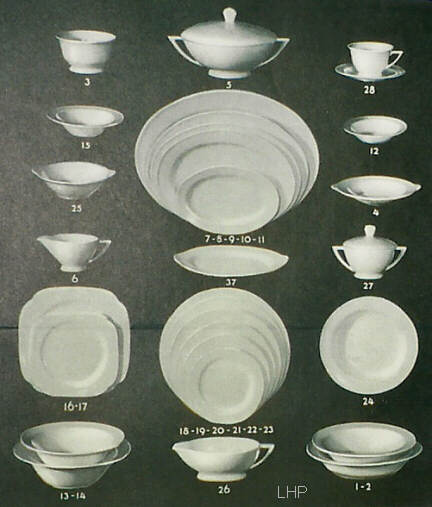 8" Baker
9" Baker
36s bowl
Open Butter
Covered Casserole
Creamer
15" platter
13" platter
11" platter
9" platter
7" platter
Fruit Cup
8" Nappy
9" Nappy
36s Oatmeal
7" Square plate
9" Square plate
Chop late
10" plate
9" plate
8" plate
7" plate
6" plate
Coupe Soup
Lug soup
Sauceboat
Covered sugar
Teacup and saucer
Pickle
---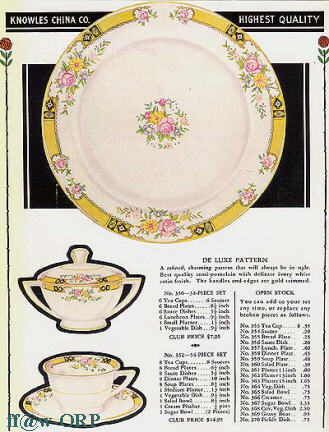 "De Luxe" on the Hostess shape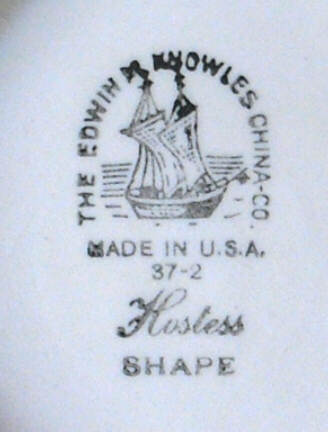 Typical Backstamp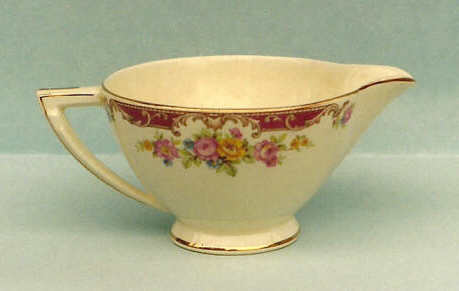 Hostess creamer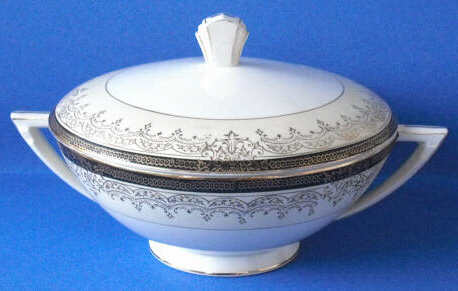 Hostess covered casserole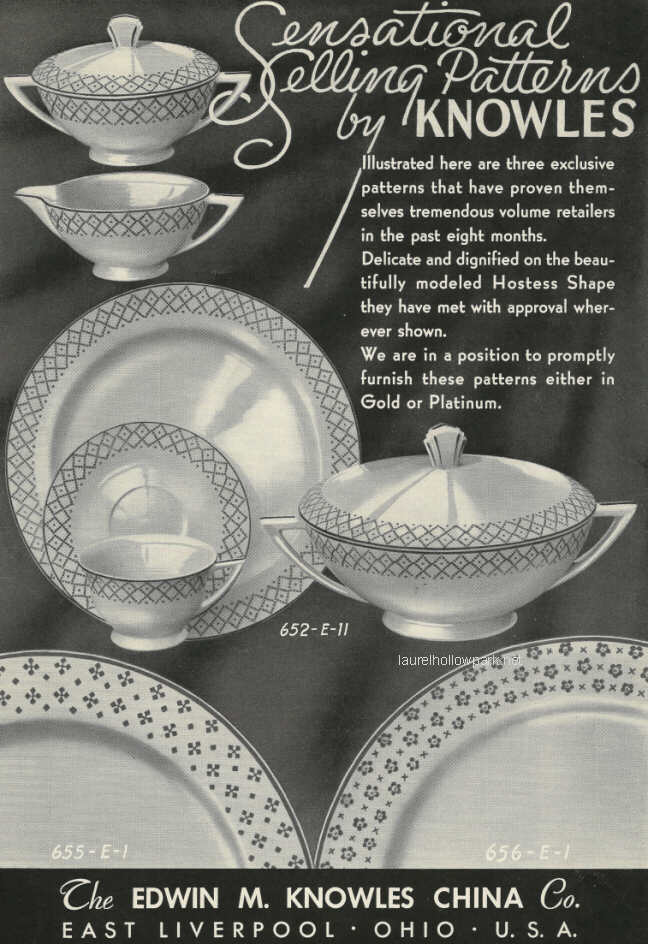 1930s ad for the Hostess shape