Edwin M. Knowles China Company - Demolition
LaurelHollowPark.net, an informative website created and
maintained by Mark Gonzalez. Copyright © 2009-.
---
The following pictures were taken on April 8, 2018 and show the partial demolition of the Edwin M. Knowles China Company in Newell, West Virginia. Photos start at the corner of Harrison and Sixth Streets and extend towards Froth Street. In some of the first photos, you can see the castle-like Homer Laughlin China Company in the background.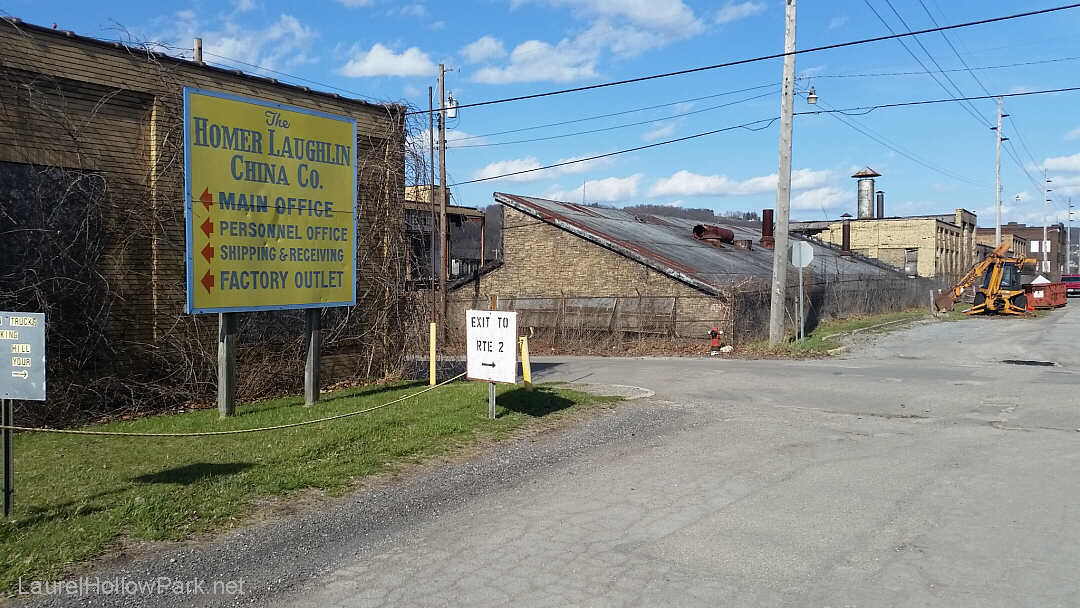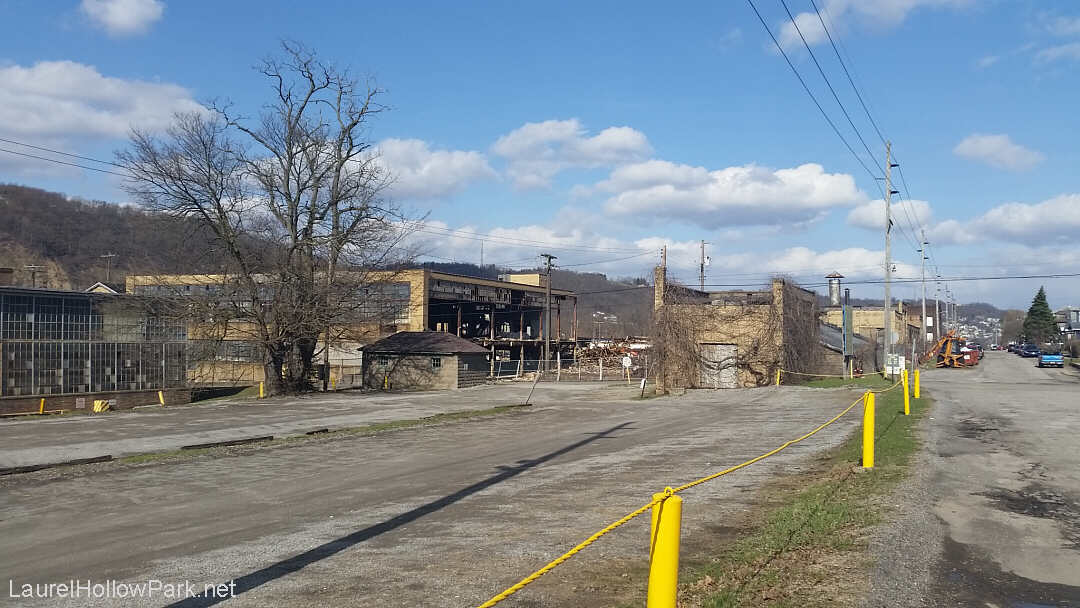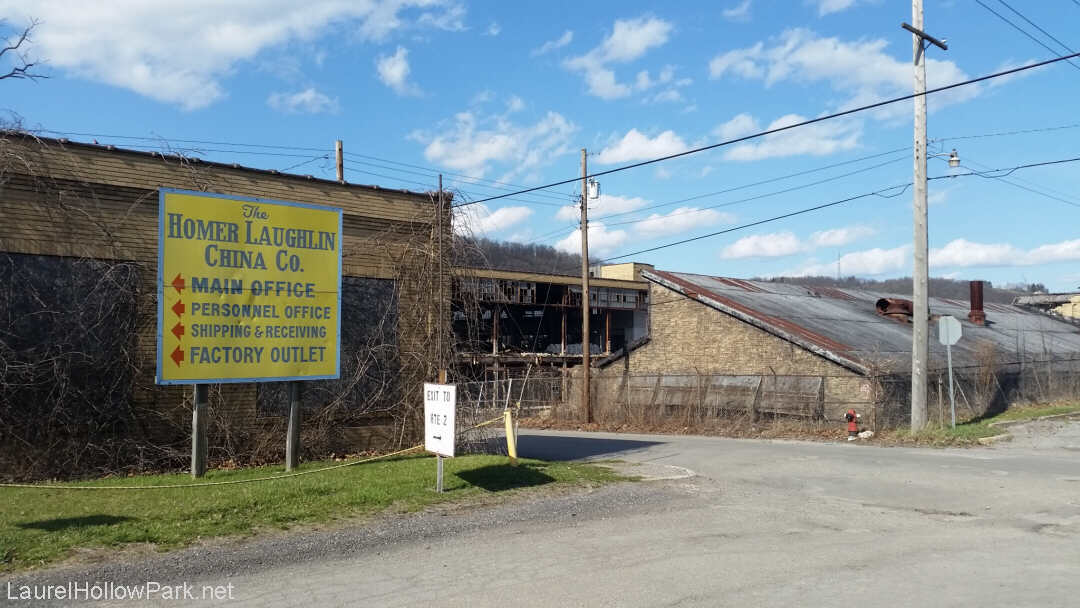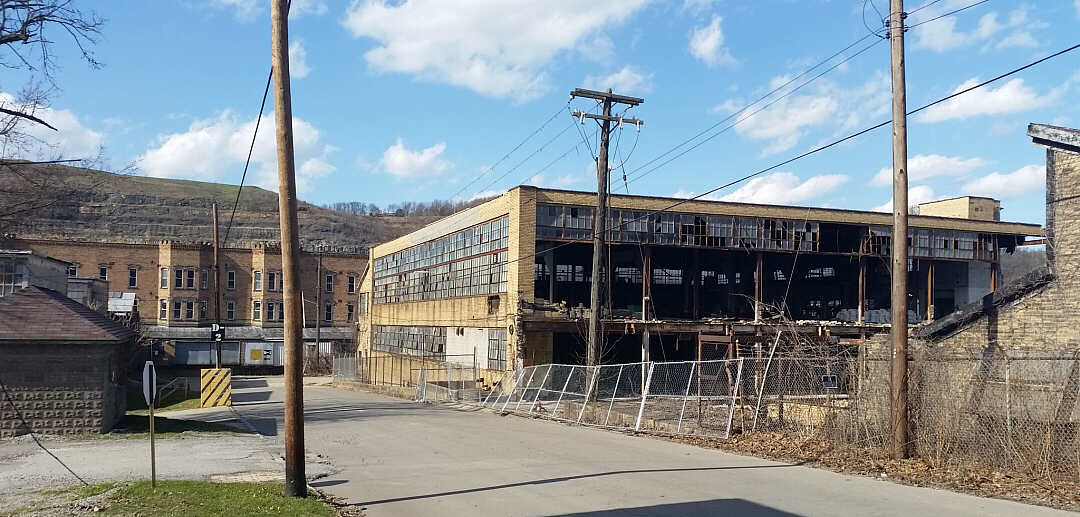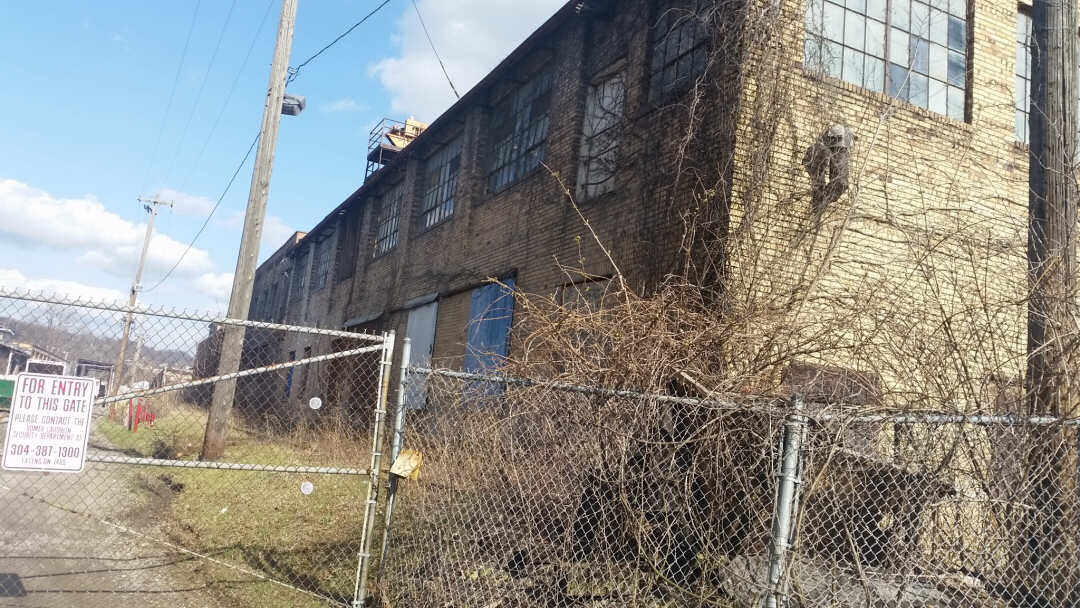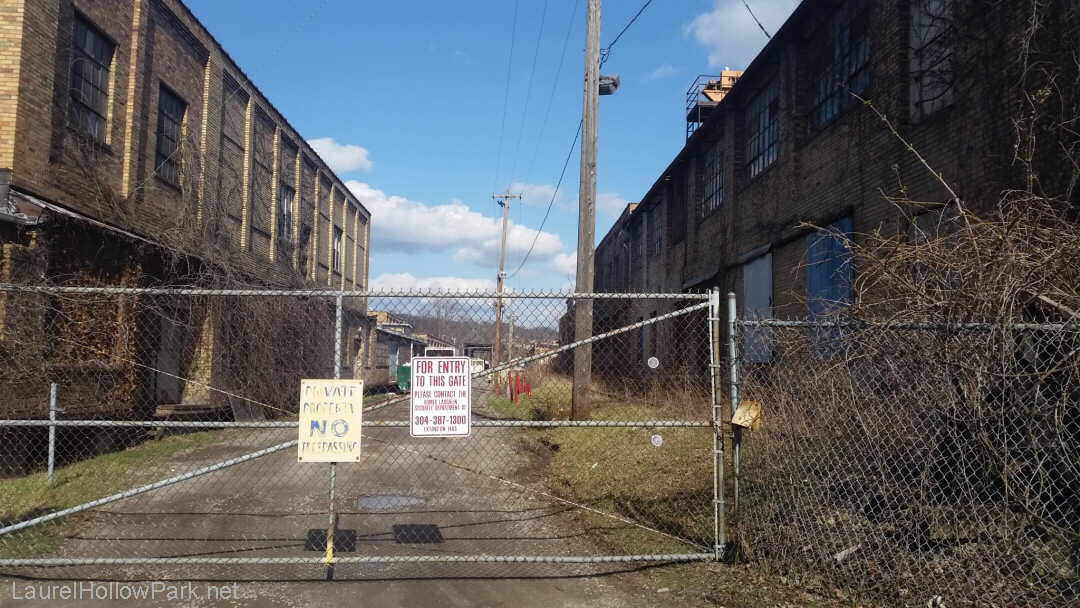 Homer Laughlin to the left, Knowles to the right.