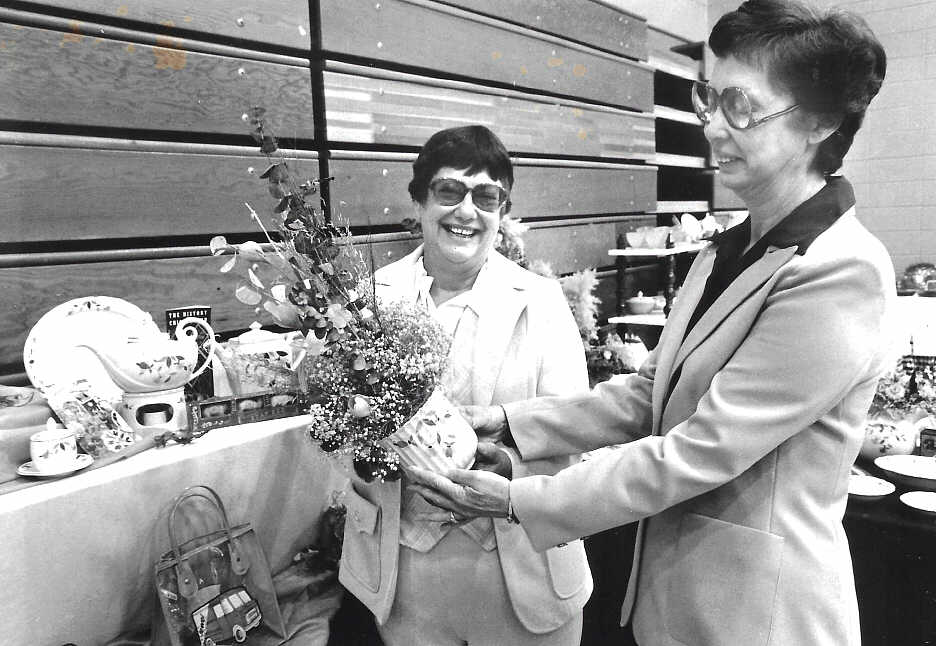 Trannie Davie admiring "one on known" Autumn Leaf flower pot.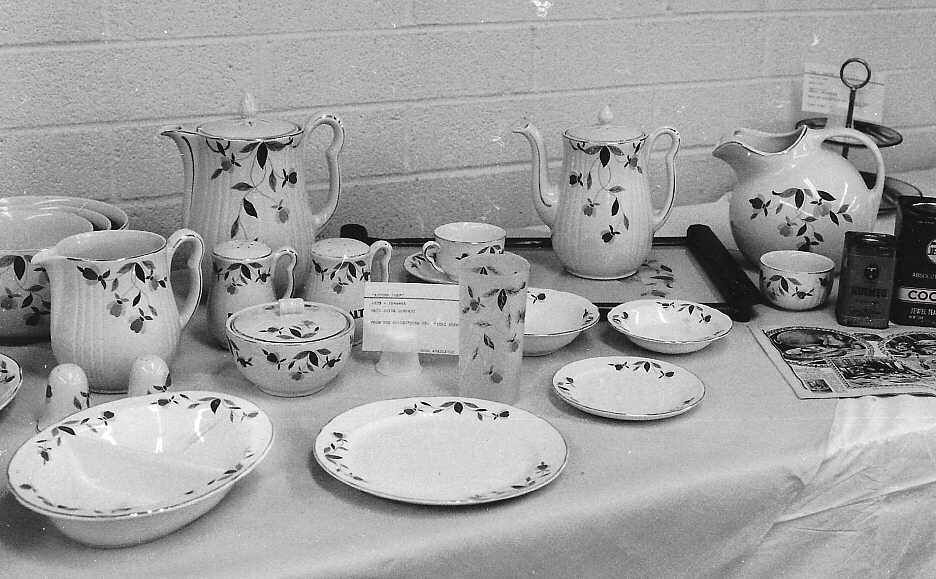 Autumn Leaf Display.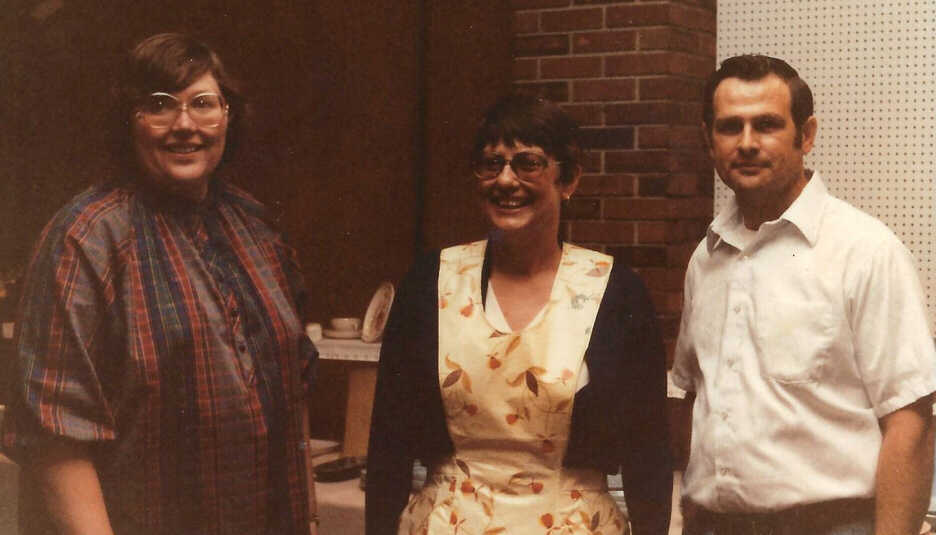 L-R: Betty Broerkel, Jo Cunningham, and Roy Broerkel.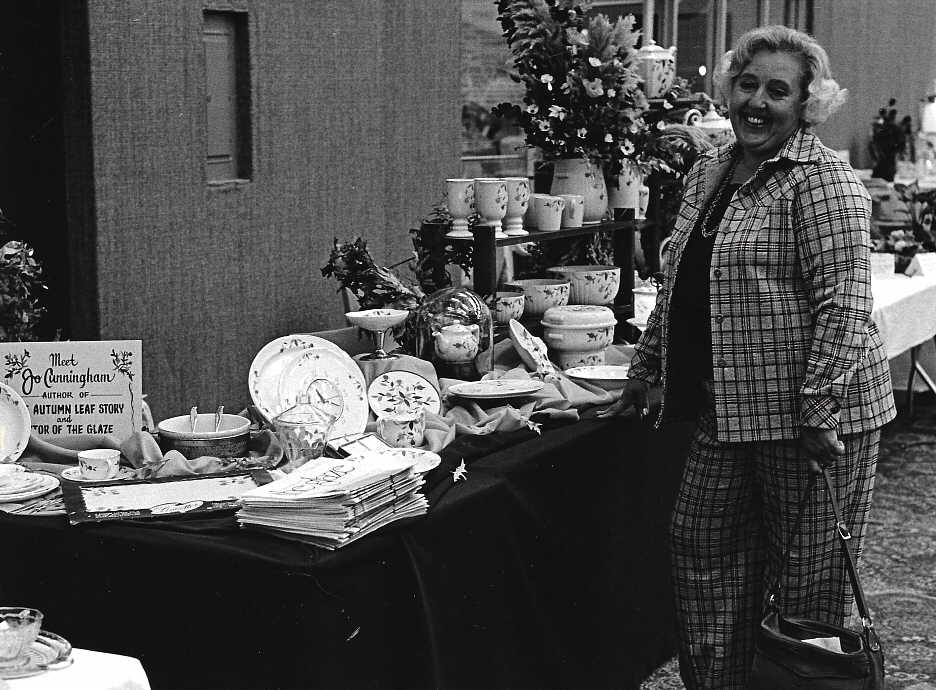 Harriet at Jo Cunningham's Autumn Leaf display.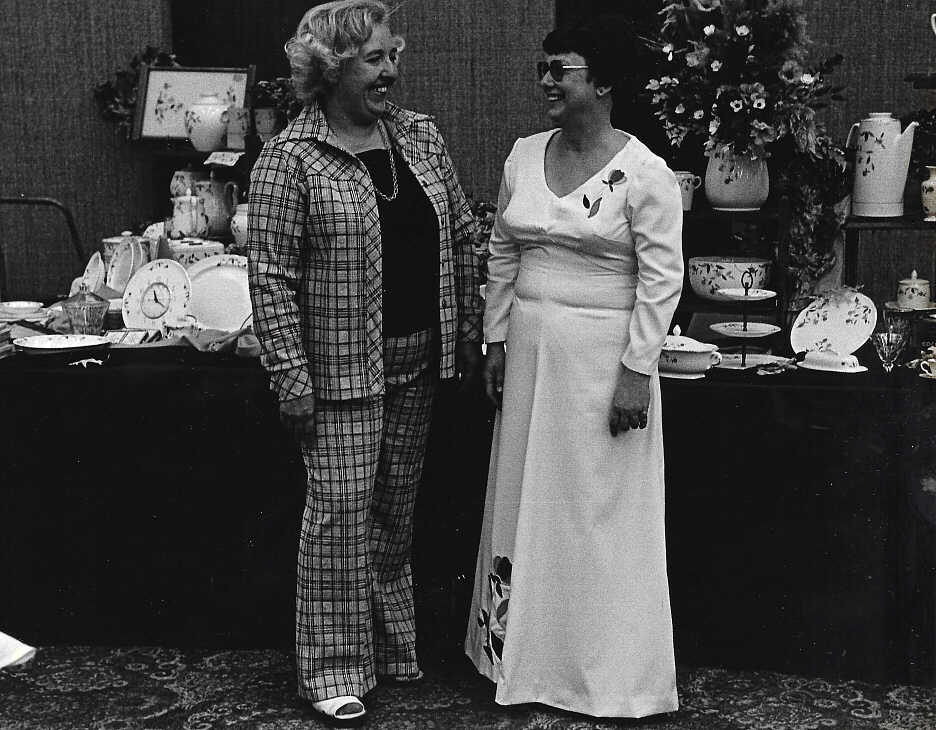 Harriet (left) and Jo Cunnigham (right).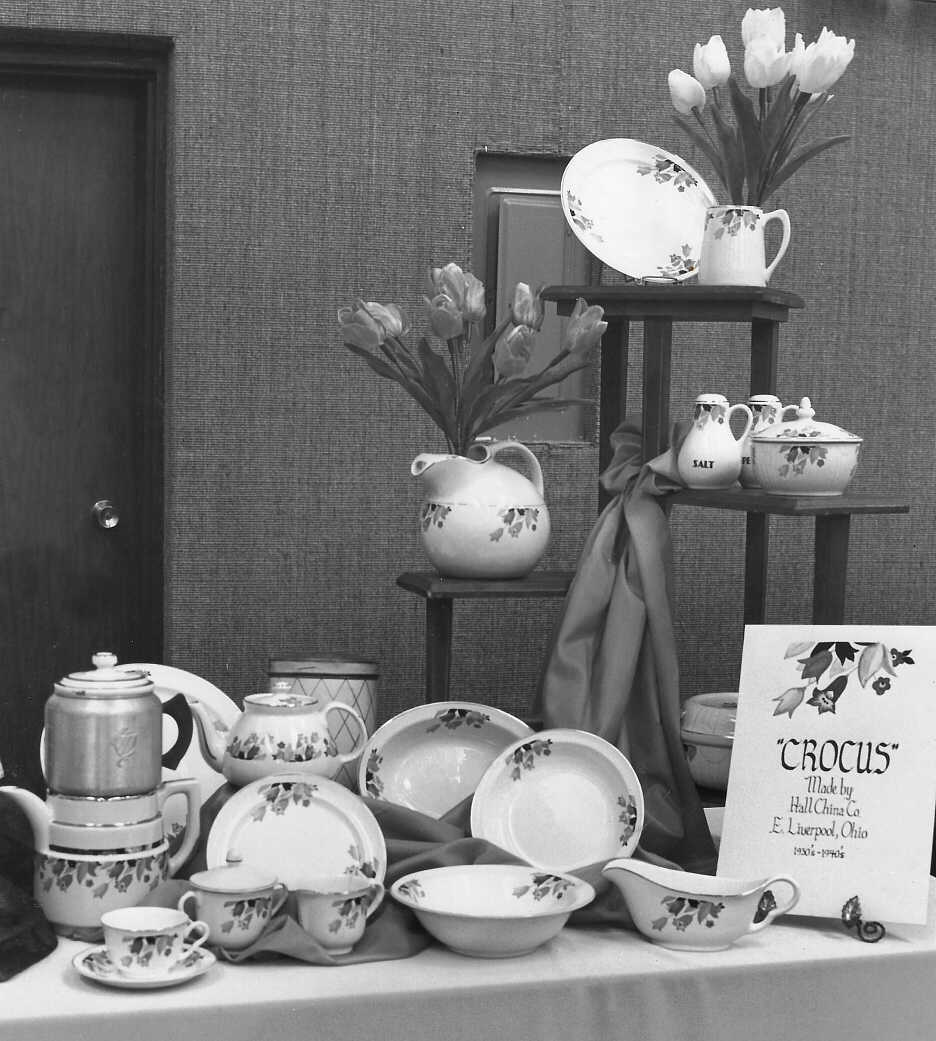 Crocus display by R. E. Wheat.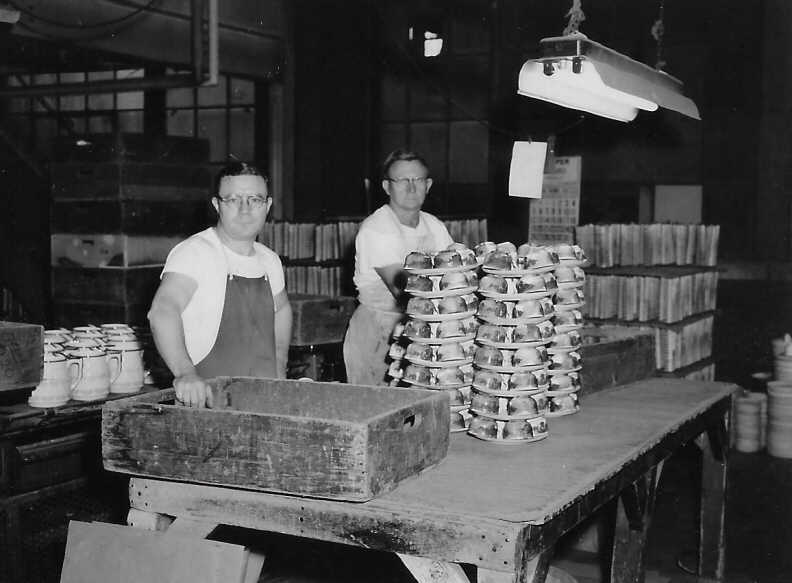 Hall China workers, 1940s.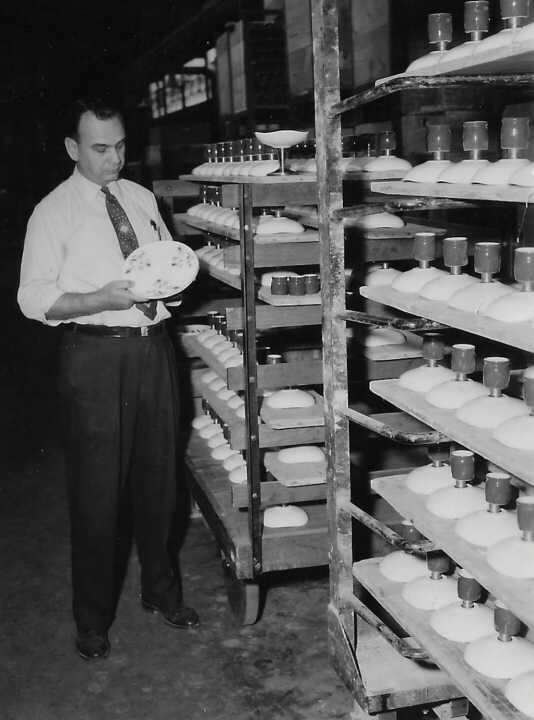 Insepcting pieces for Jewel Tea.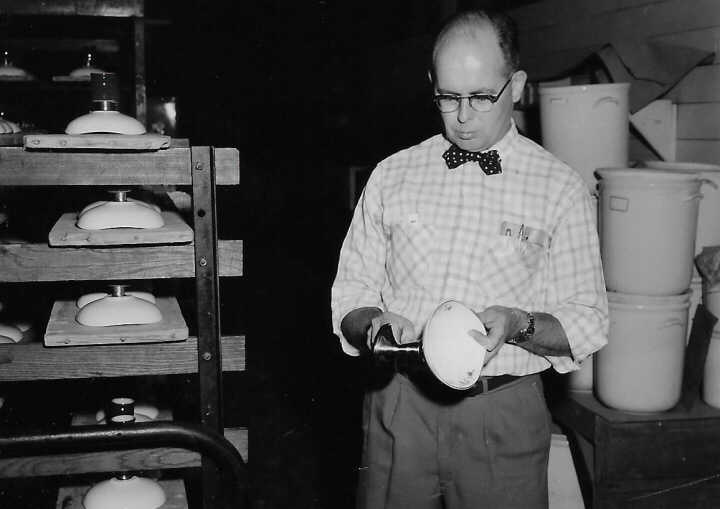 B. W. Merwin, Director of Research.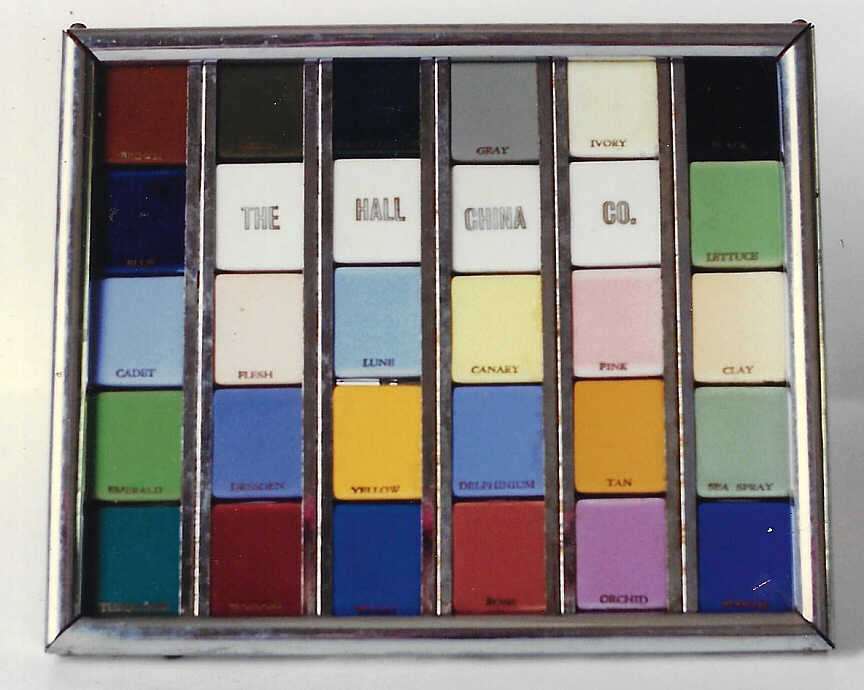 Sample color tiles, 1940s.