Homer Laughlin Pottery Workers
LaurelHollowPark.net, an informative website created and
maintained by Mark Gonzalez. Copyright © 2009-.
---
This first set of images is of workers at Homer Laughlin taken at the early part of the 20th Century.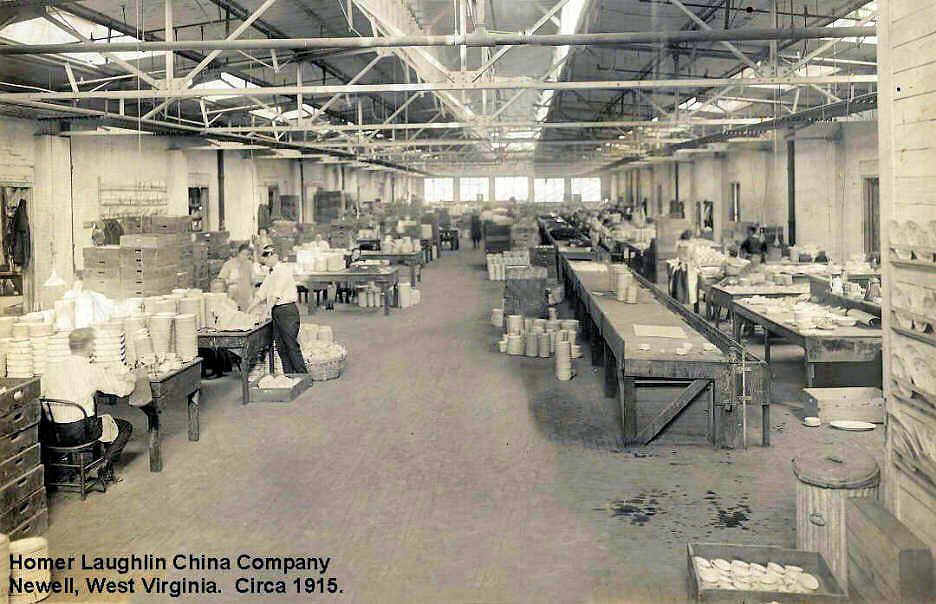 In front of plant number 4 in Newell, dated 1919.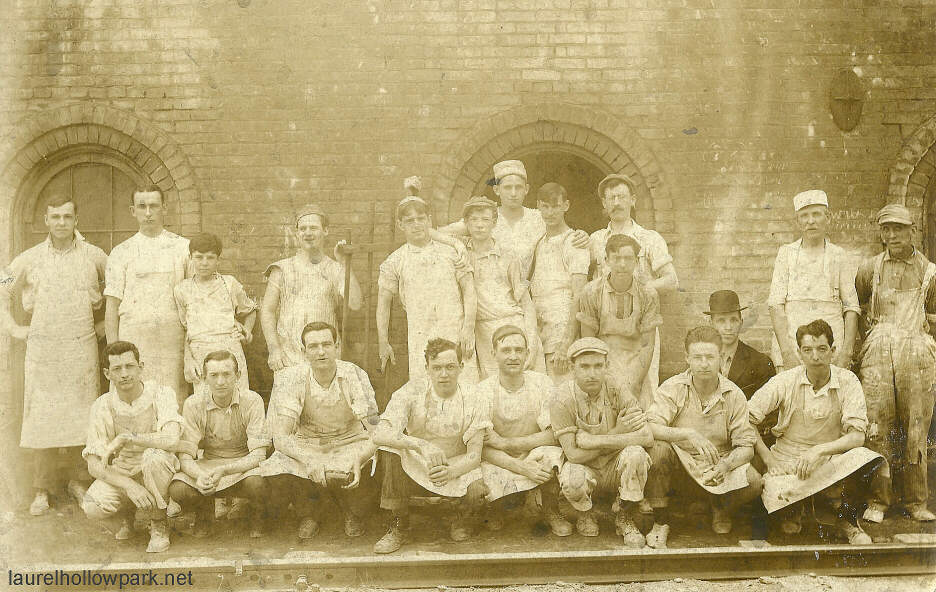 The man on the far left is identified as Fred Smith. Photo courtesy: Dave and Donna Smith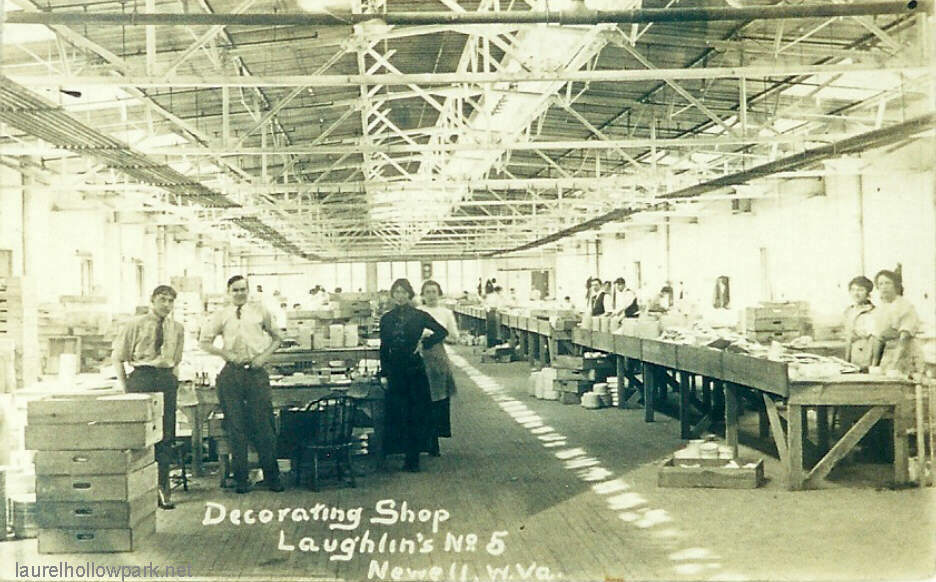 This was taken when plant 5 in Newell was new. Circa 1914-1915.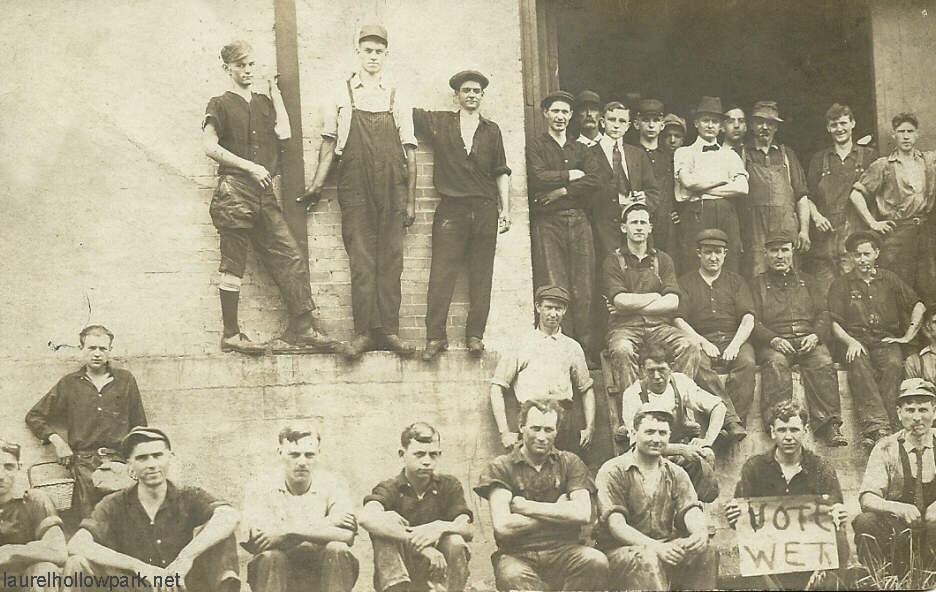 Vote Wet!
The following come from a 1912 Homer Laughlin catalog.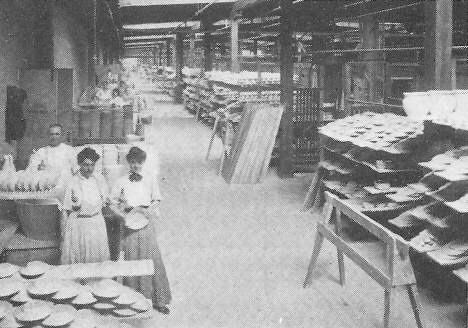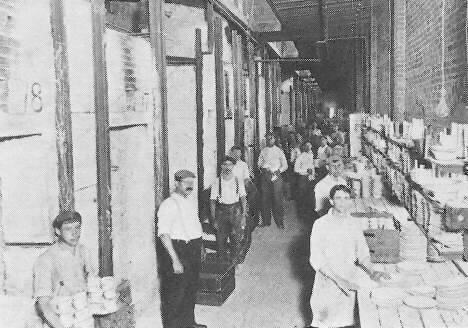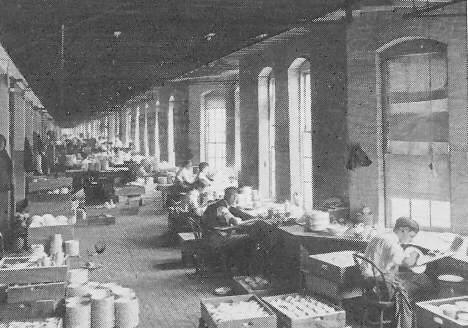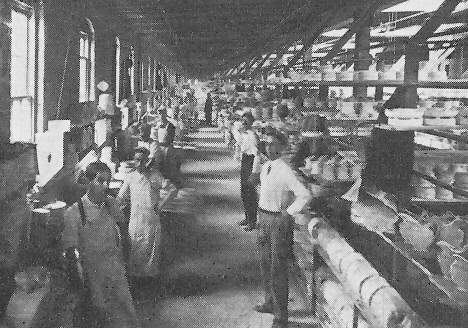 ---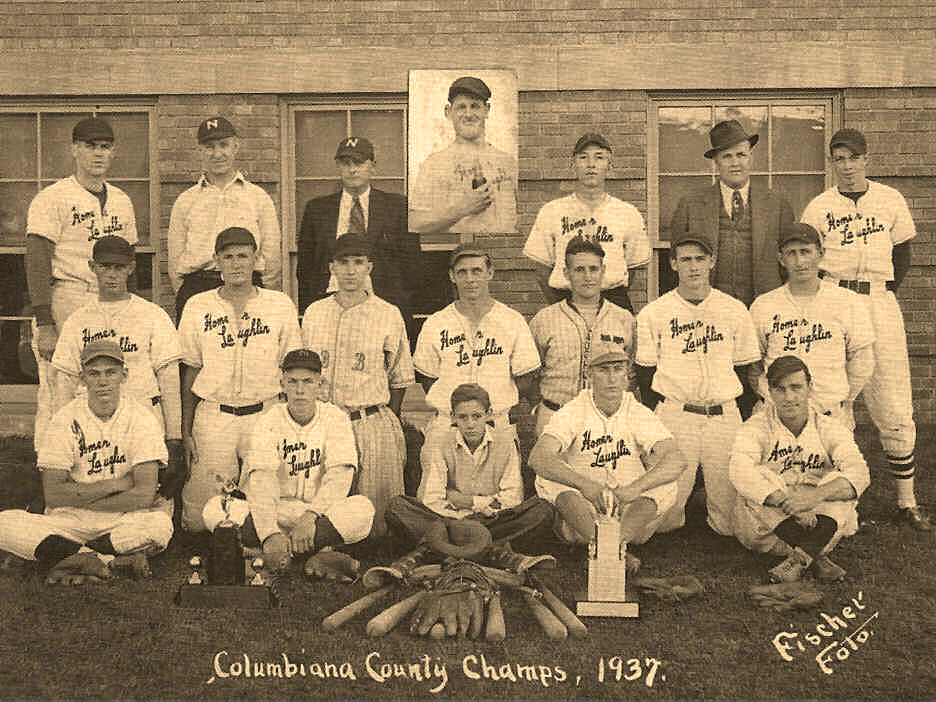 Homer Laughlin baseball team from 1937. On the reverse are names of the players, and their jobs at HLC or what they would go on to do.

Front, left to right:


Eddie Mosser - Attorney in Cadiz
Carol Meeks - Millworker, now in Calif.
Hugh Simmons - Brother of Harry, worked at HLC #8 warehouse, then to Crucible
Rich Mosser - Warehouse, HLC
? Buben [webmaster's note: possibly Lewis Buben]

Second, left to right:


Billy Watson - Dipper at HLC
Smith Manson - Brother of Sheeny, kiln placer
Thurmon (Newt) Mosser, Forman at #4 Warehouse
Leroy Reardon - Killed in plane crash, Foreman at #4 and #5 Bisque warehouse
John Pittenger, Lab at HLC
Harry Simmons - Brother of Hughey, #6 and #7 Warehouse foreman
Everet Ash - Warehouseman at #4

Back, left to right:


Orlin Thorne - Glaze room
F. Bailey - Clayshop at HLC
Vern Bailey (umpire) - Clayshop
Walkie Kimble (inset) - Worked at HLC then to Calif., Played in minor league
Joe Dickey - Production manager at HLC
Sheeny Manson - Coach of team -- also football coach in Newell
Vic Vanniman
---
The following pictures come from 1979 editions of The Potters Herald, a small monthly newspaper put out by the pottery unions.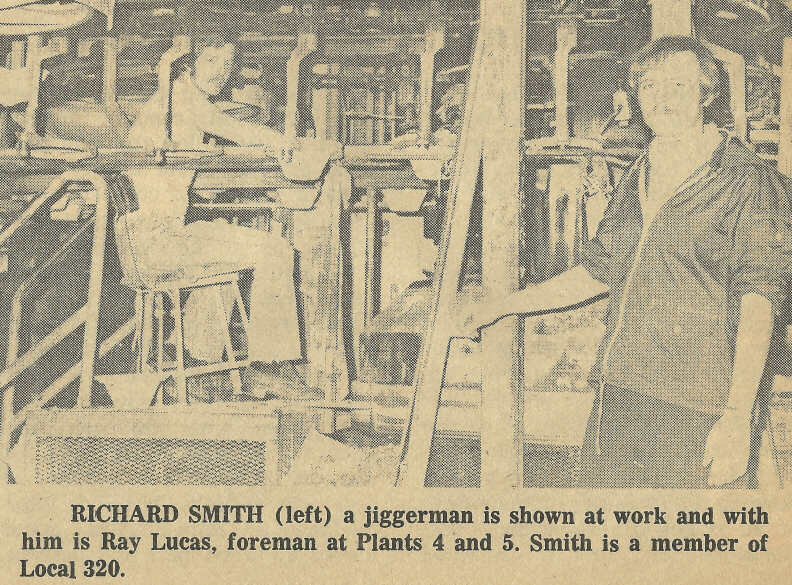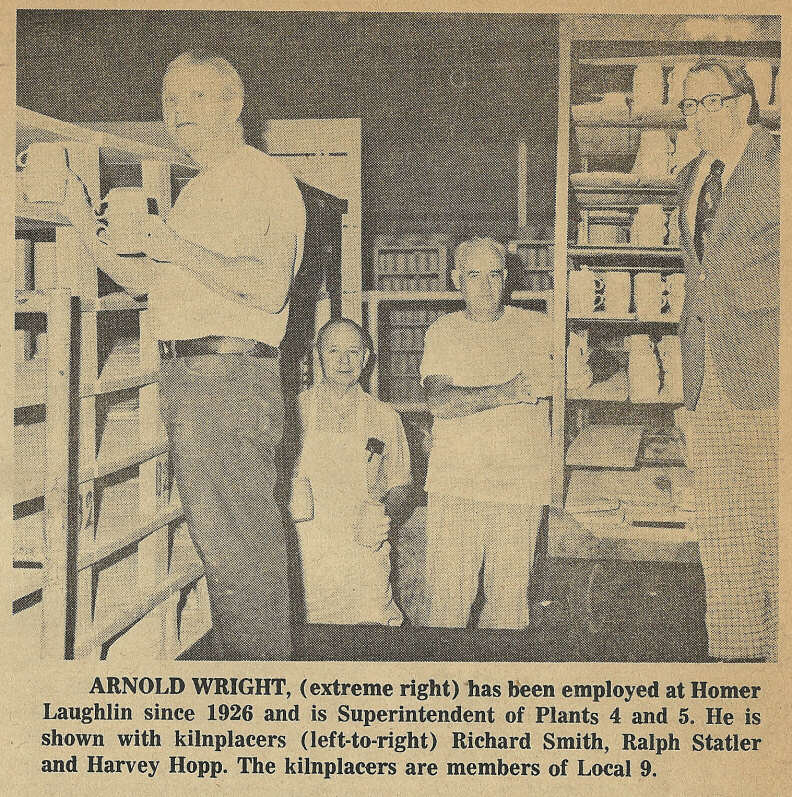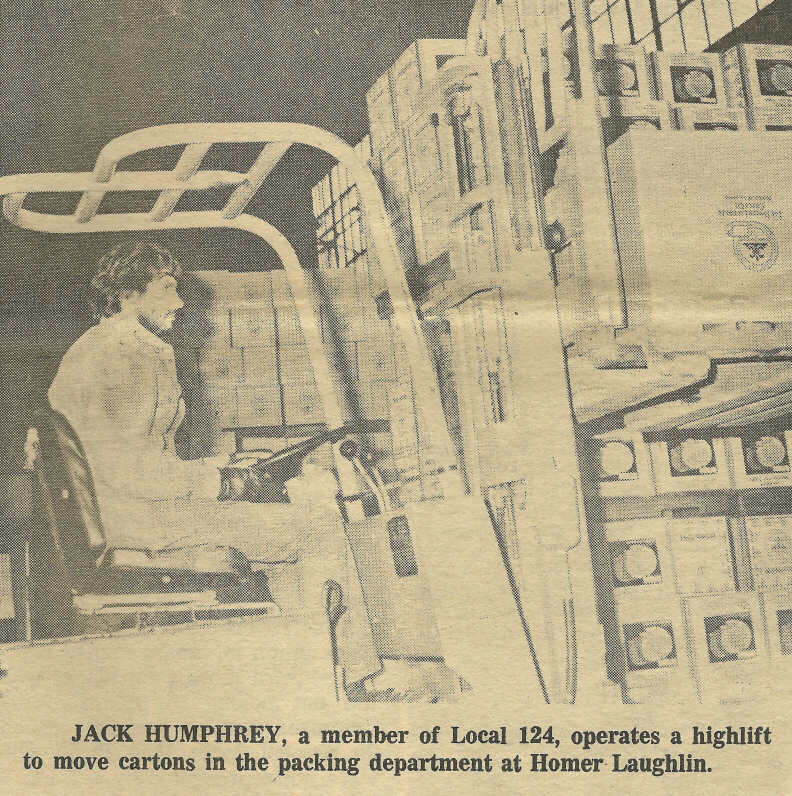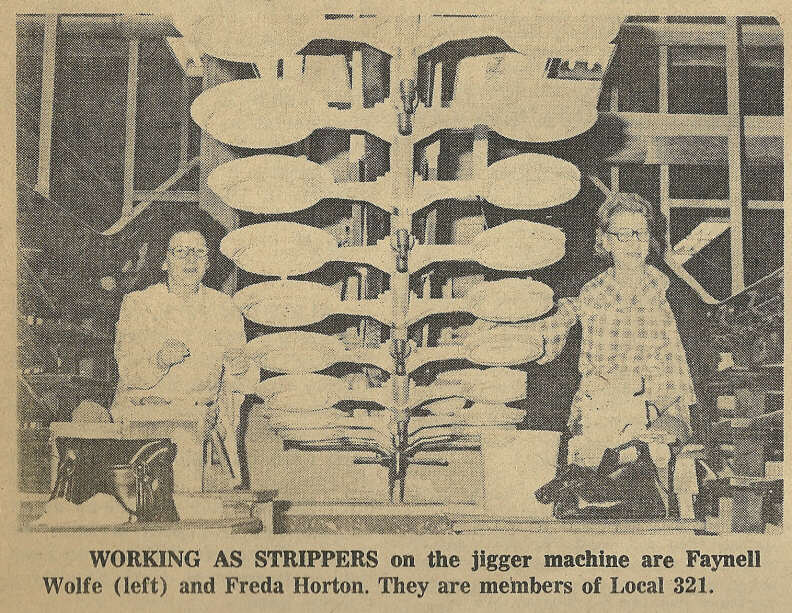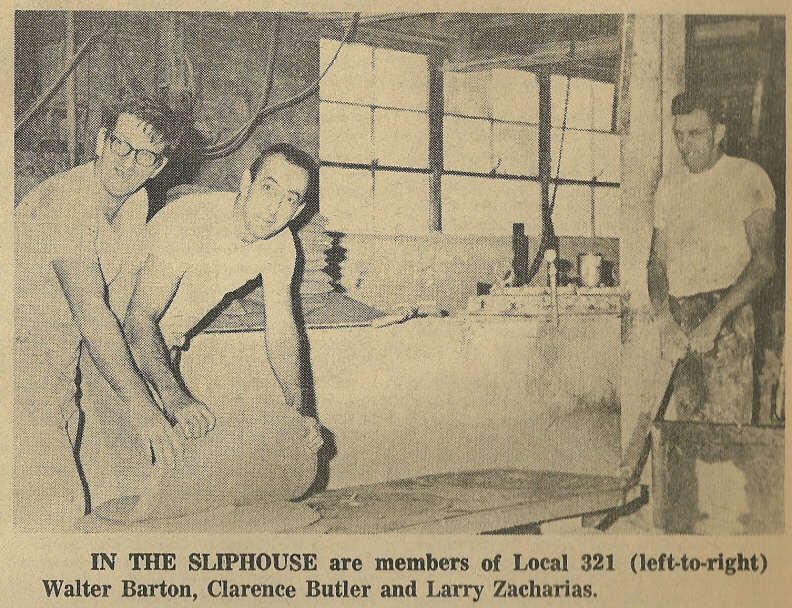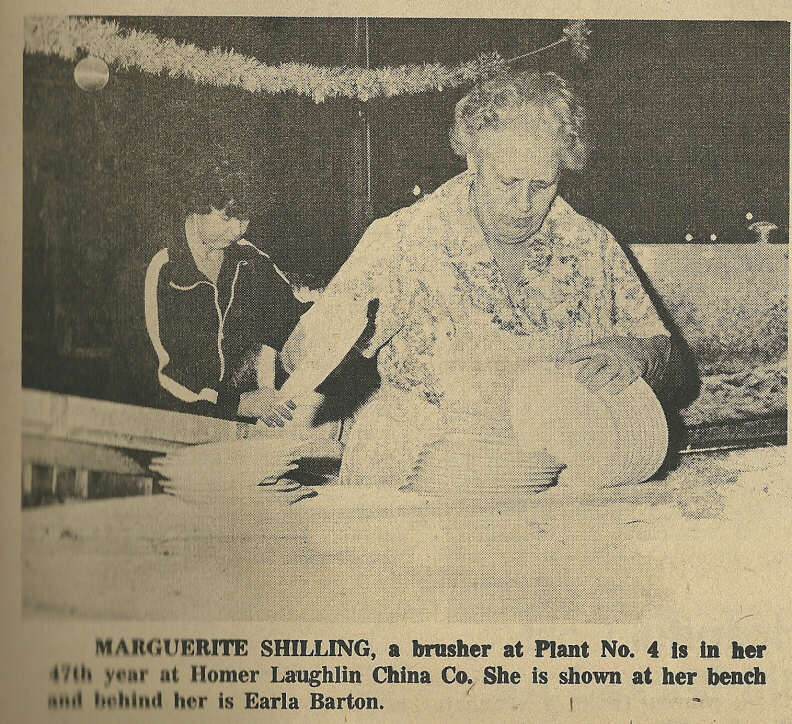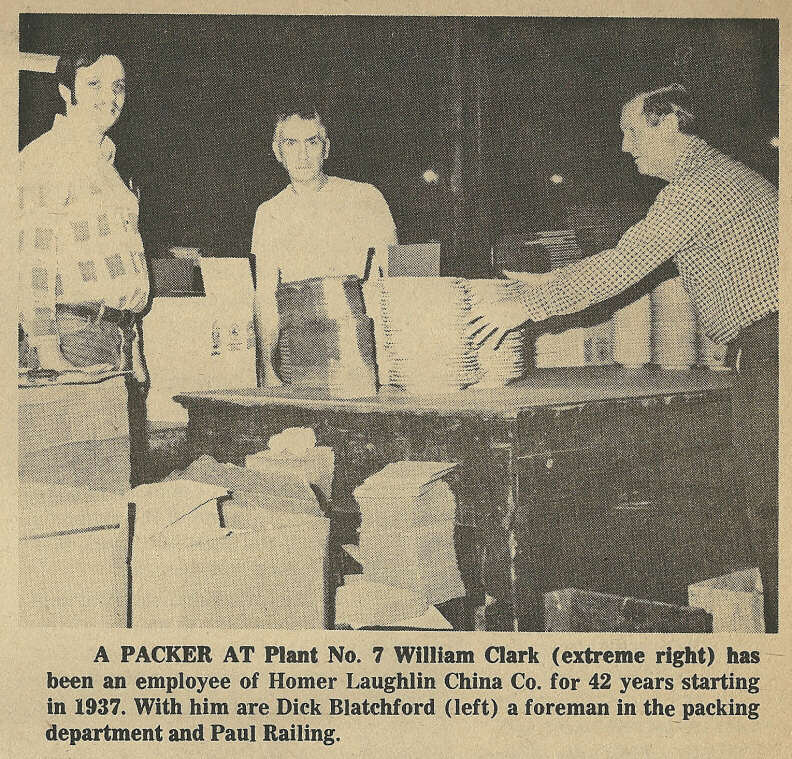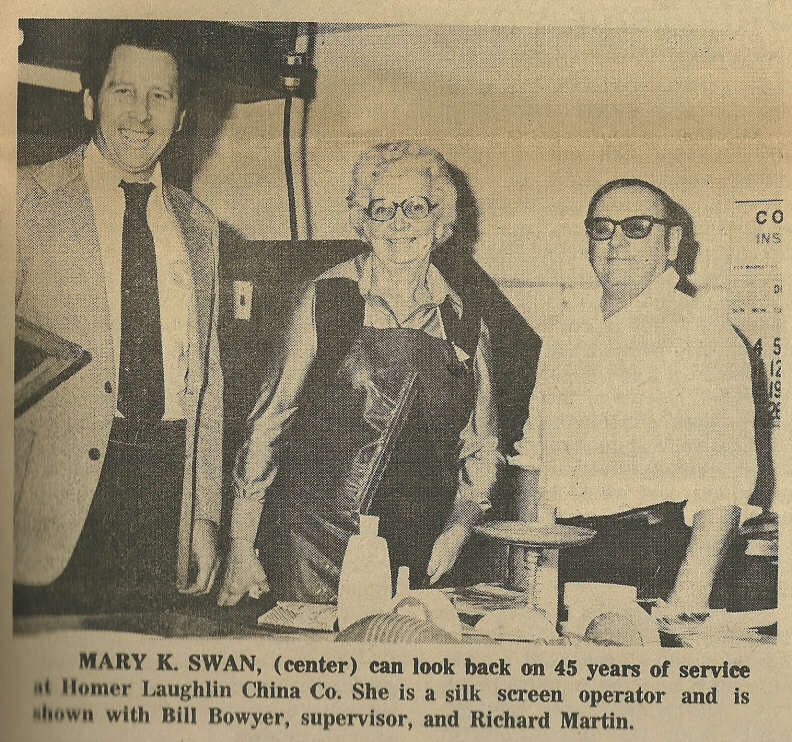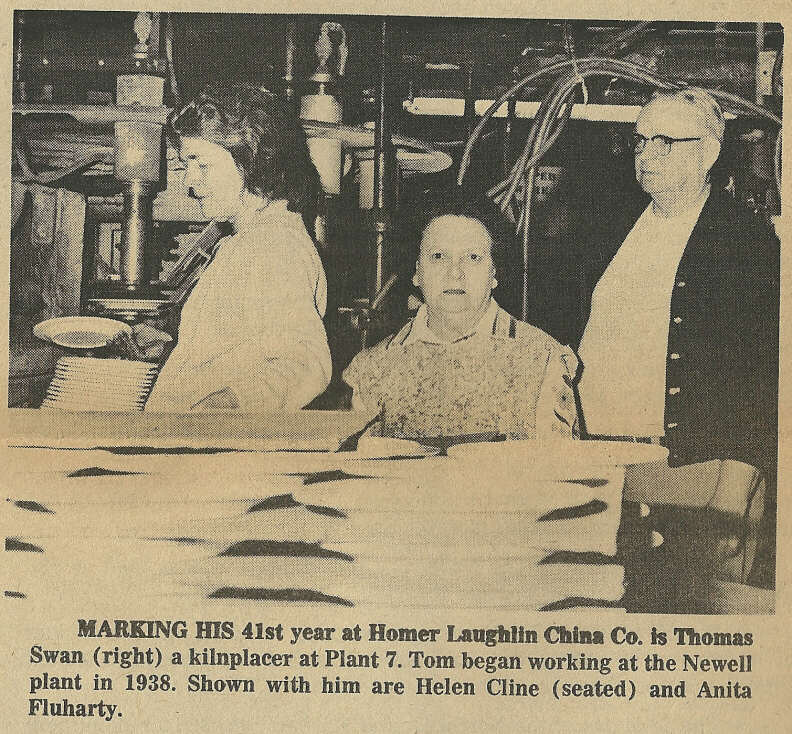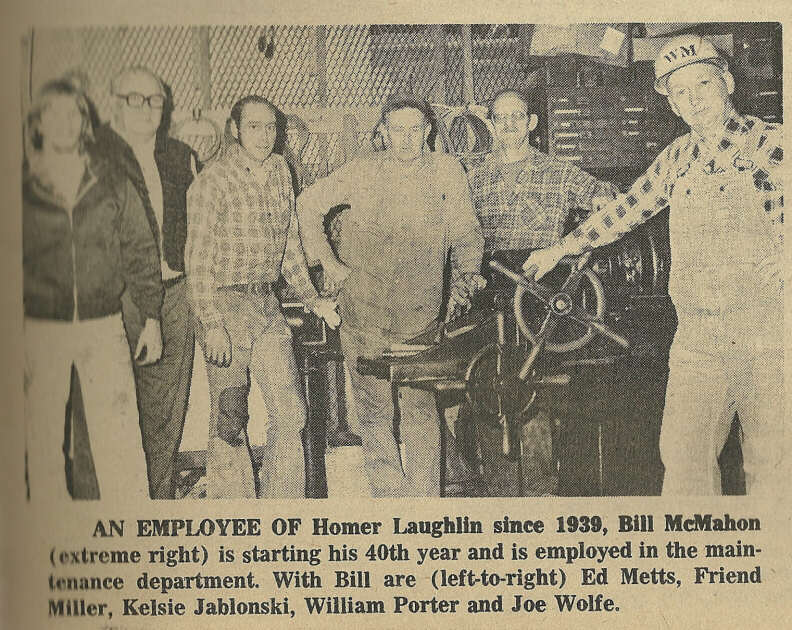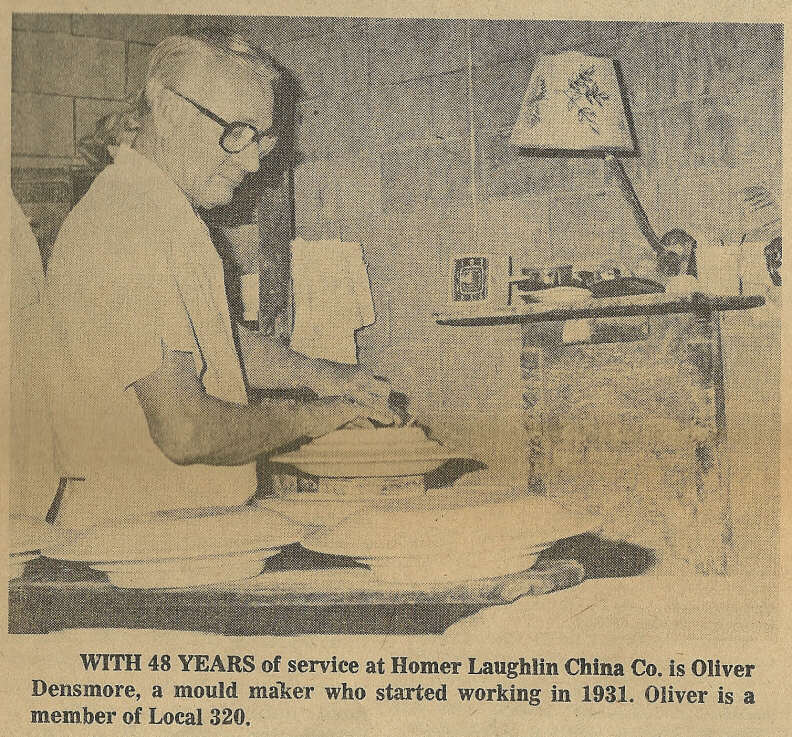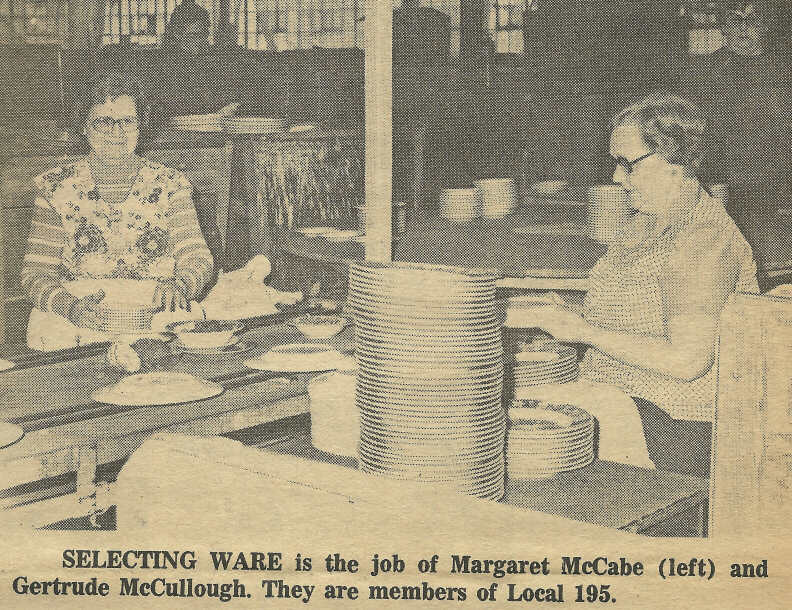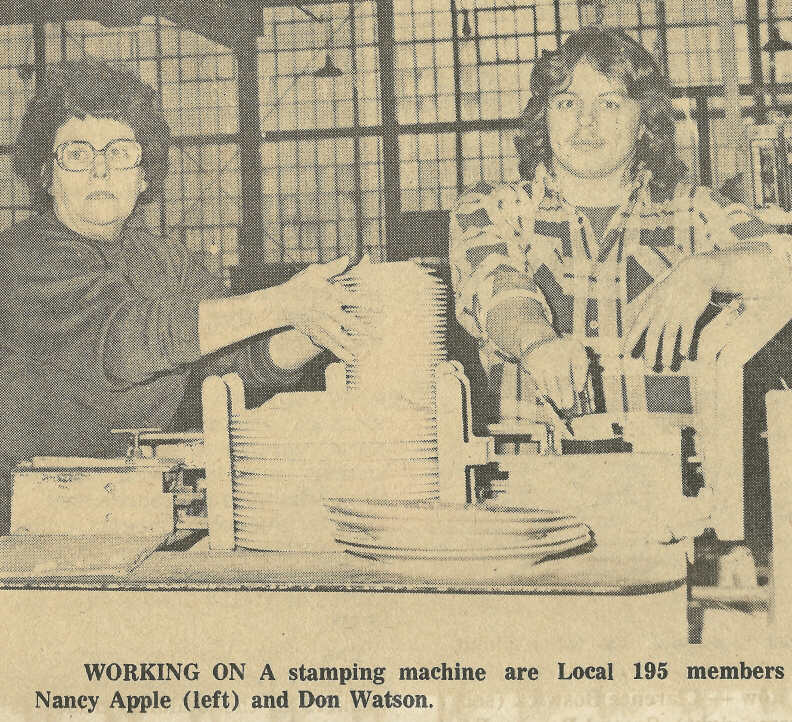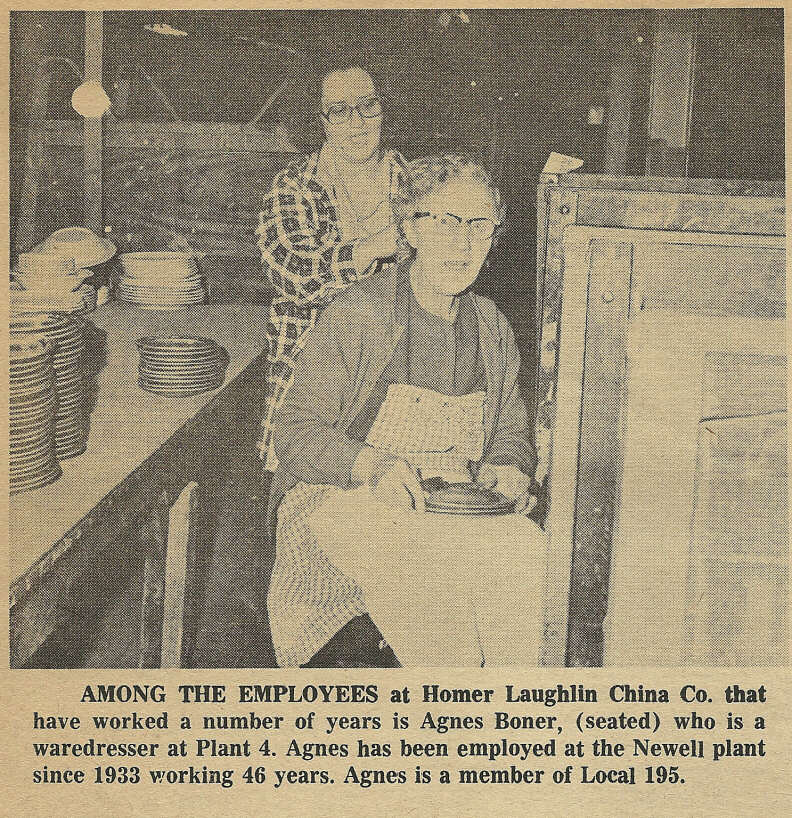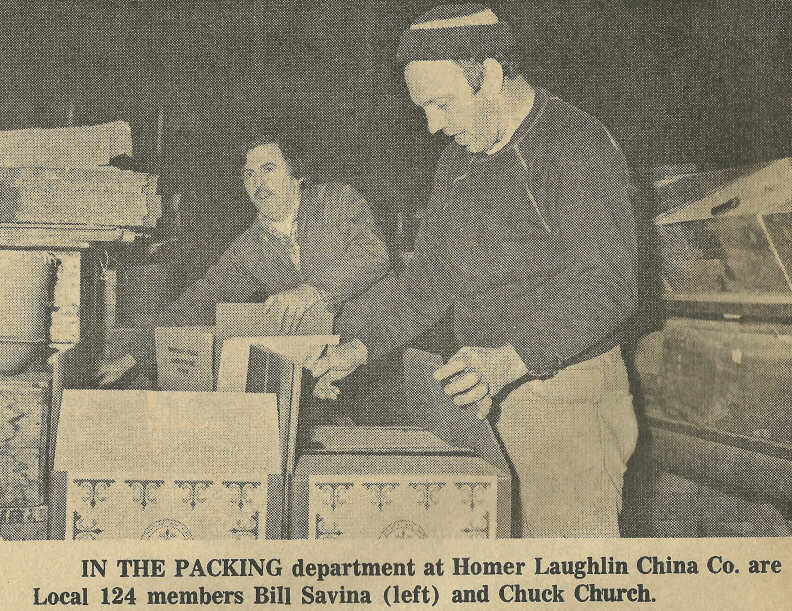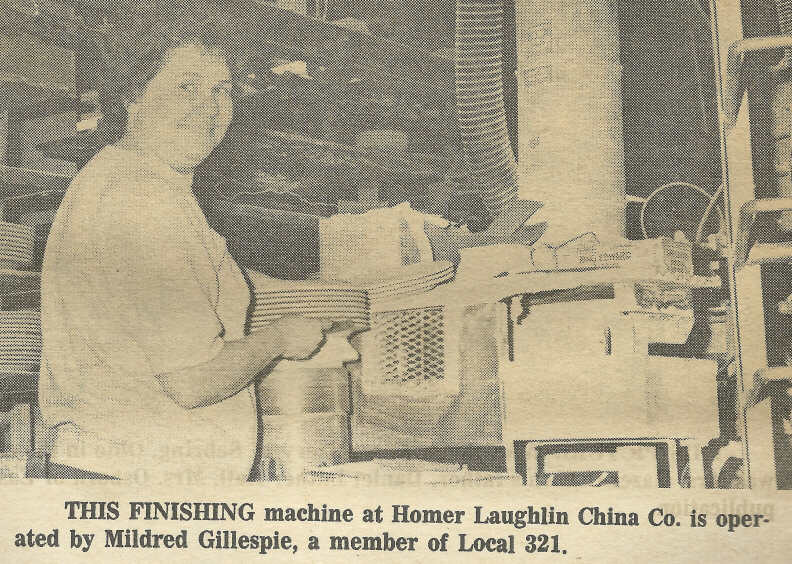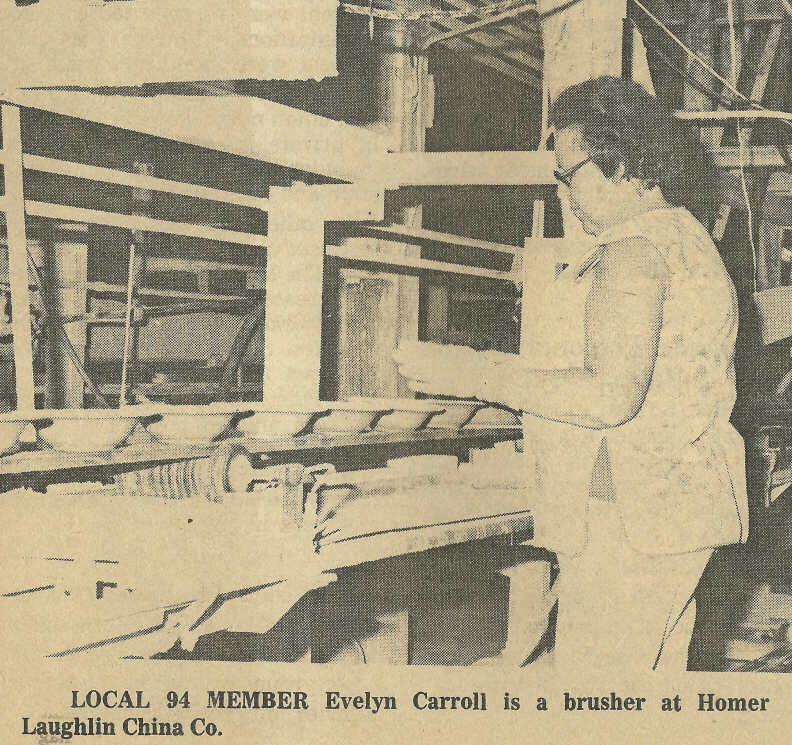 ---
This set of pictures is not dated, they probably come from around 1983 since Table Fair and Continental shapes are pictured.

The first picture is of Ed Carson in the outlet museum as it appeared at the time.