The Seneca shape appeared in 1901 Homer Laughlin catalogs, but the line was discontinued by 1910. Like most other shapes made during this time, Seneca was an extensive line with almost eighty pieces including fourteen sizes of platters, seven sizes of jugs, eight bakers, and six nappies.

Each piece has a incised line inside the rim with light scroll embossing. Bases of hollowware are fluted with scalloped feet. Examples can be found with the "eagle over lion" White Granite mark or the Homer Laughlin Seneca backstamp.


Plain white Seneca, 1909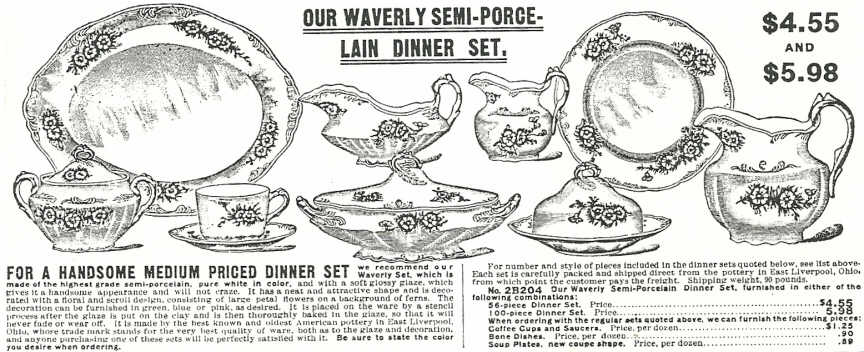 "Waverly" on Seneca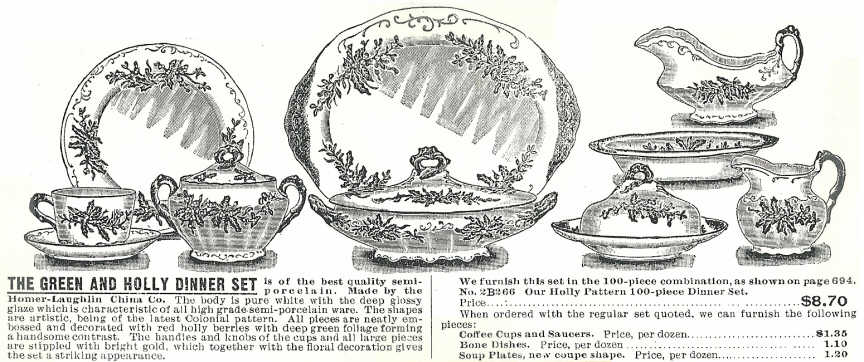 "Green and Holly" on Seneca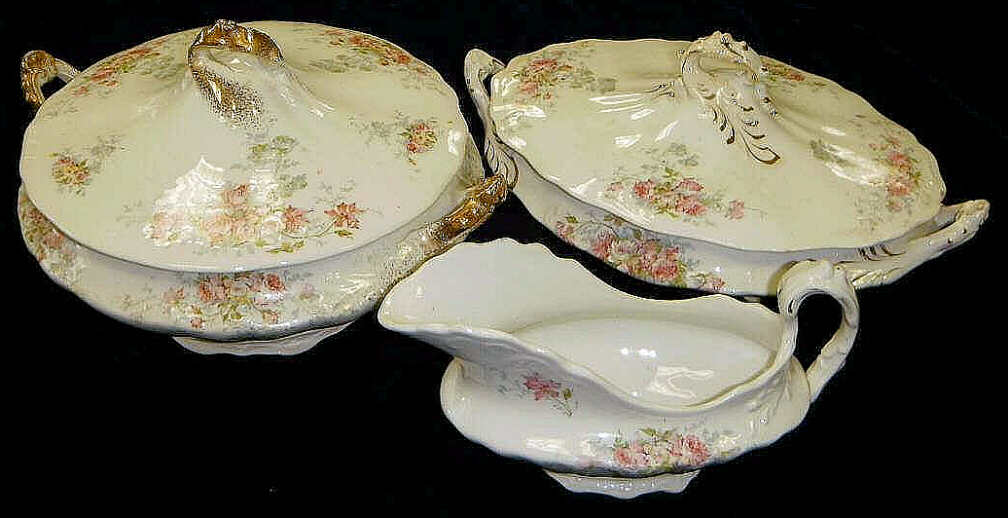 Seneca casserole, covered dish, and gravy with pattern number 6729, "Osborne"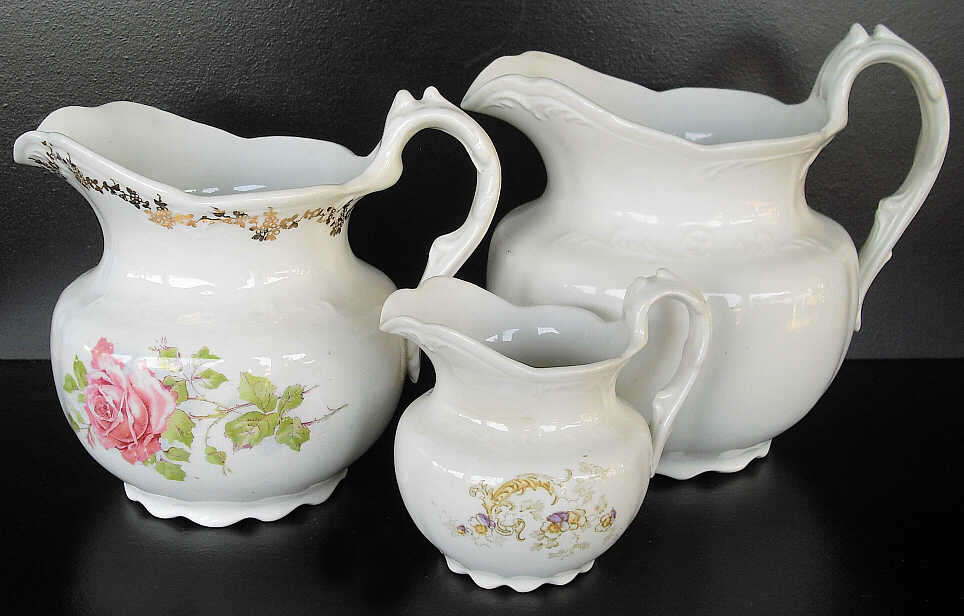 Three of the seven sizes of Seneca jugs.
| | |
| --- | --- |
| Seneca creamer | Seneca 7" plate |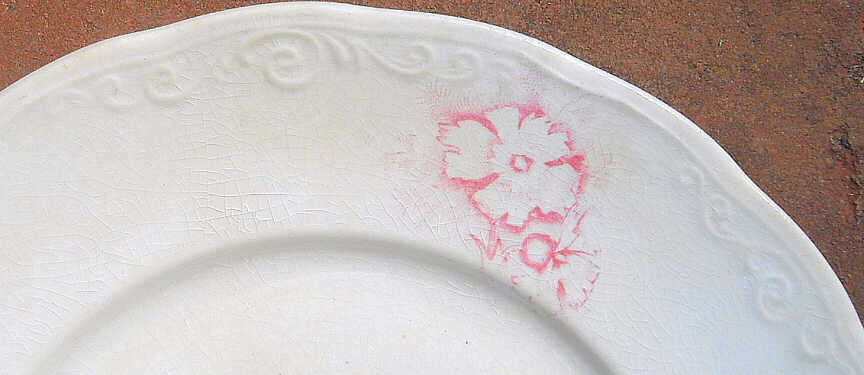 Seneca embossing detail






"White Granite" and "Seneca" markings


10-inch nappies, White Granite scallop shape from 1928 (left) and Seneca shape, circa 1910 (right).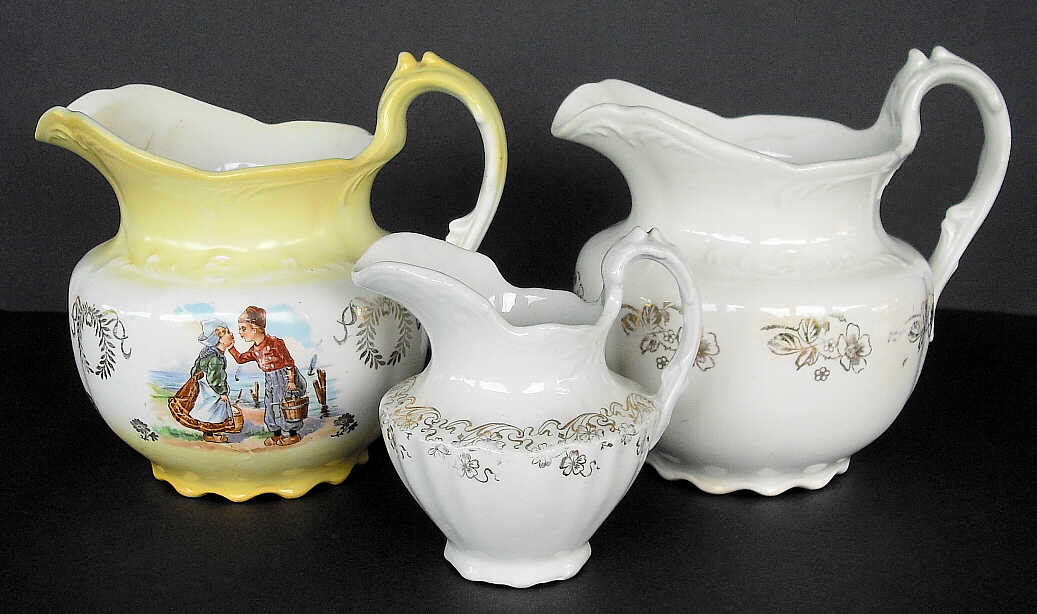 Seneca jug. Courtesy David Schaefer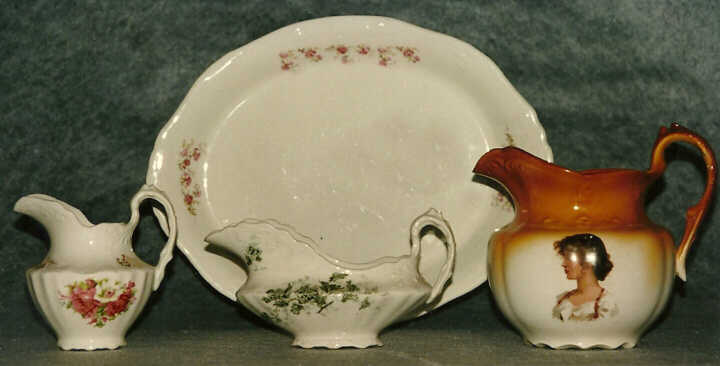 Seneca dish (platter), creamer, sauceboat, and jug.
---
Seneca shapes from the 1901 Homer Laughlin catalog
---
Seneca shapes from the 1907 Homer Laughlin catalog

Individual Butter
Bone Dish
Sauce Boat
Teapot
Sugar
Cream
Jug
Nappie
Bowl
Coffee
Tea
Pickle
Fruit
Oatmeal
Coupe Soup
Baker
Deep Plate
Plate
Cake
Dish
Casserole
Covered Dish
Covered Butter
Sauce Tureen
Oyster Tureen
---
These two pages come from a Homer Laughlin 1902 price scale catalog. Such catalogs were used to price wares based on shapes, decorations, and grades of ware. Here are the available treatments for the Seneca shape.
The number of treatments on Seneca diminished during its short run. This final image comes from an HLC 1909 pricing catalog and shows only one decal treatment being used in addition to gold stenciling. Seneca does not appear at all in the 1910 catalogs.