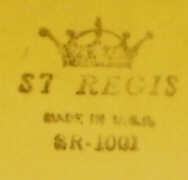 The St. Regis "Sun Gold" line of dinnerware was first offered by Mobile Dealers in the summer of 1969. It was made up of Granada shapes which had been developed two years prior in the summer of 1967. However, four pieces were specially created for St. Regis in August and October of 1968. They were listed in company records as 'Granada Intaglio' and include the dinner plate, 7" plate, chop plate, and oval platter. As the intaglio name implies, each of these four pieces was given a large etched design. This eliminated the need for any other decoration such as underglaze stamping, transfers, or decals.

Dinner plates, chop plates and platters will have the St. Regis mark as shown to the right. The marking also includes the treatment number, SR-1001. The "SR-" prefix was eventually used on all of the treatments for the regular Granada shape even though "SR-" had previously been used for Sears and Roebuck treatments on a variety of other shapes.

See also section on Granada.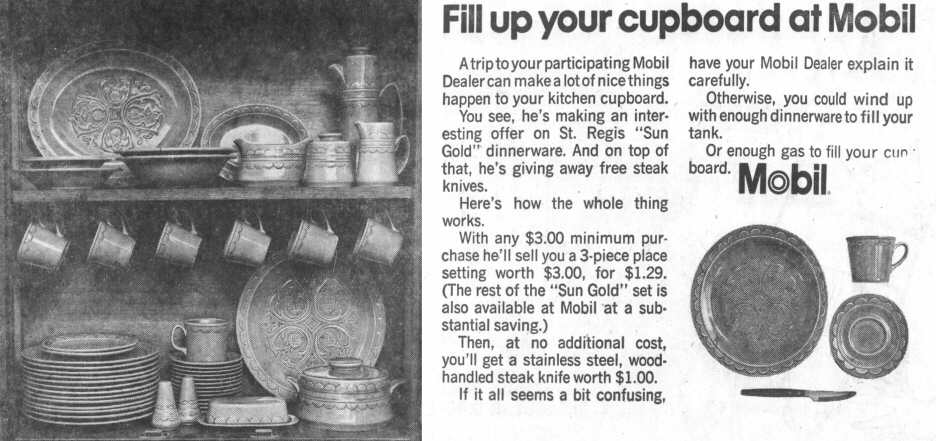 Newspaper advert for St. Regis from the summer of 1969.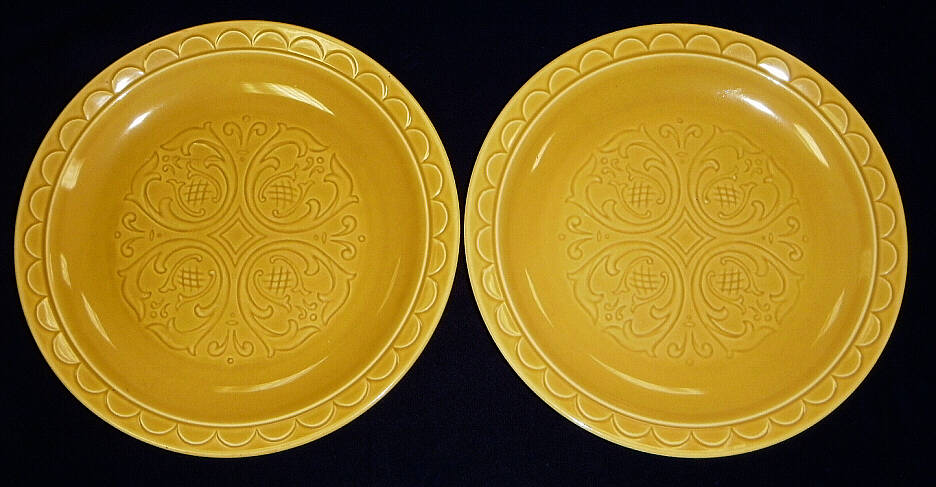 A pair of St. Regis 10" plates glazed in gold with the intaglio design.