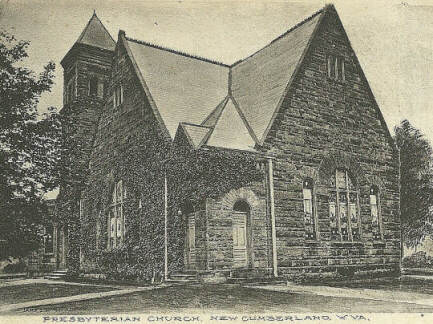 Photos on this page feature the First Presbyterian Church in New Cumberland, West Virginia. The church was organized in 1851 and the building itself dates from 1888.

To the right is a vintage postcard of the exterior postmarked 1908.

Located at 200 South Court Street, services are held every Sunday.