The photo below dates from the very late 1940s to 1950 and shows Newell from Third Street to just beyond Sixth Street. I'm sure if you look hard enough you can spot many differences from then and now. Scroll down for nine of the major differences.
---
---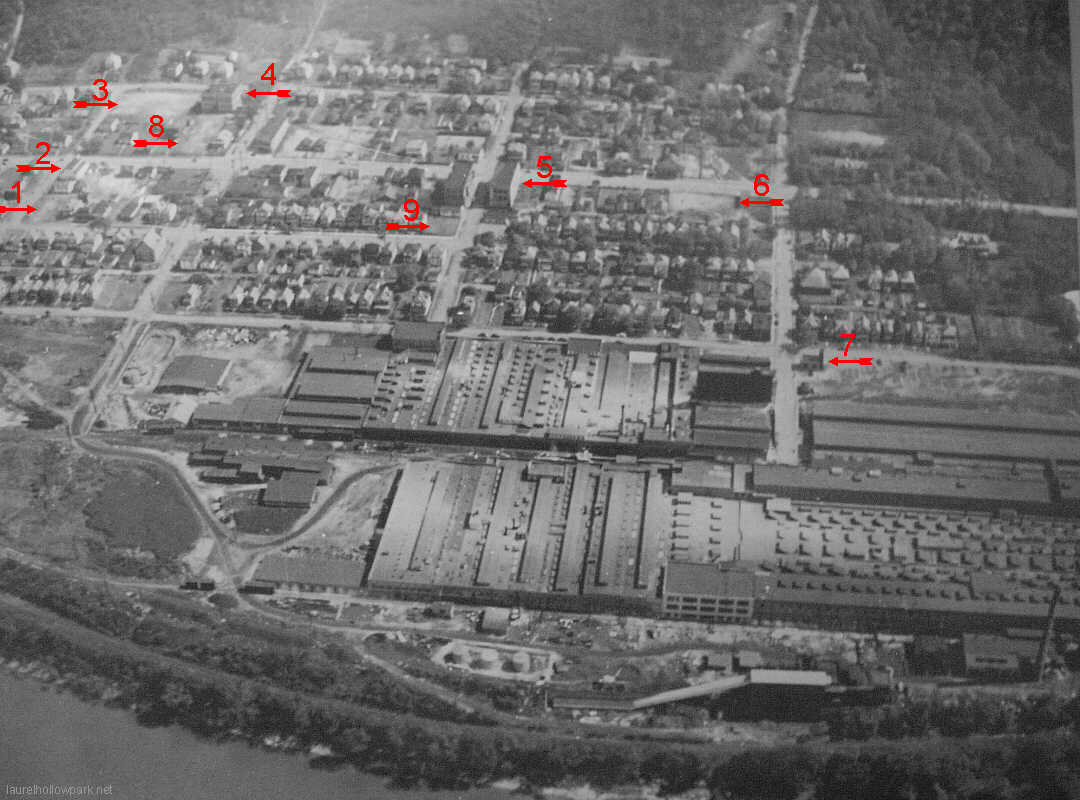 No new Nazarene Church. It wasn't built until 1956.
Old Nazarene Church still standing, demolished after the new one was constructed.
No Jefferson Elementary School. It wasn't built until 1950.
Forth Street School still standing, demolished shortly after Jefferson opened.
Three-story Aaron Building still standing. Razed in the early 1990s
No fire department or American Legion.
The old fire fepartment with bell tower. The building still stands, but tower has been removed.
No Church of Christ. It wasn't built until 1967.
No Hall Building.