Submitted Photos: Newell, WV
---
This portion of the site consists of submitted items featuring Newell, West Virginia.
If you have anything related to Newell you would like to send in, you can email me at: markgon@live.com
---
Left: A small band at Wells High with Madeline Kennedy, circa 1938-1940.
Right: Charles Kennedy with Louise Kennedy at Newell Park, circa 1920.
Both photos courtesy Cassie (Wells) Woods.
---
Susan (Tucker) Gonzalez and Larry Hutton on Grant Street during the Thanksgiving Snowstorm of 1950.
---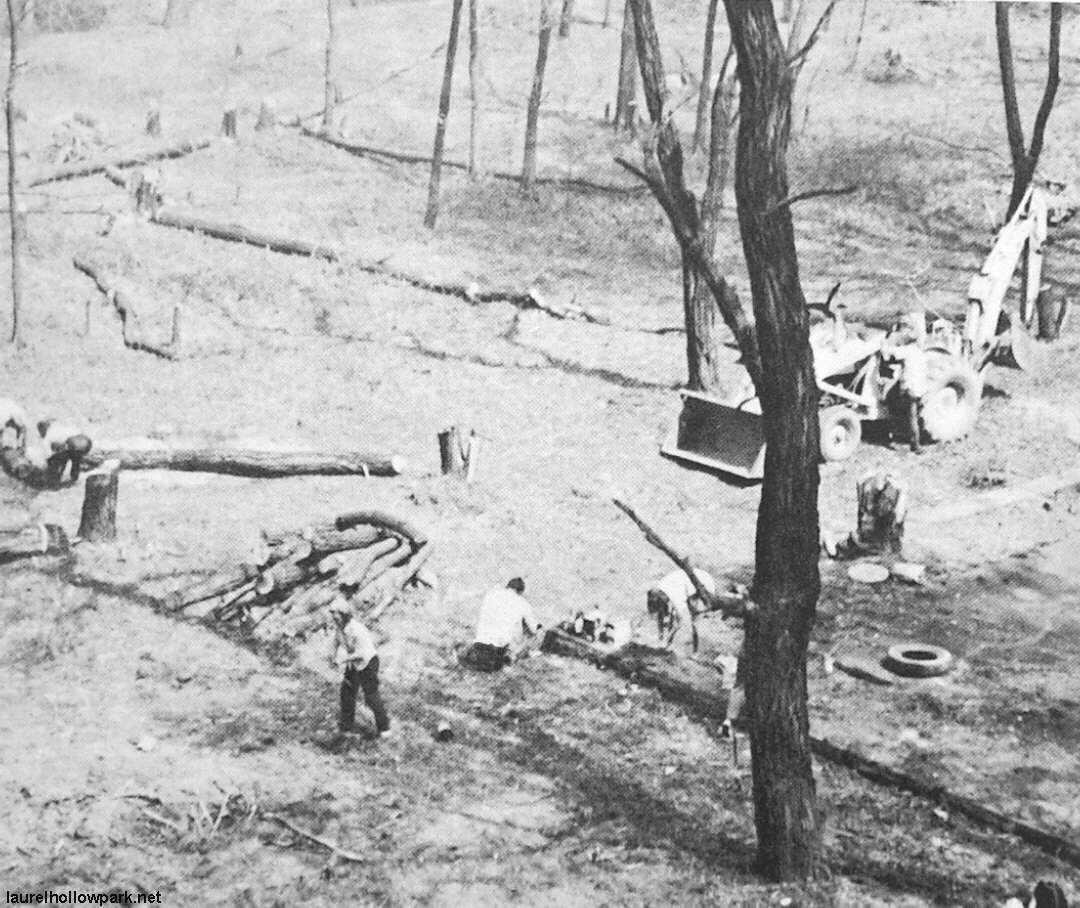 Clean up at Laurel Hollow Park. From a 1973 Newell Community Calendar.
To the right is the corner of the Polar Bear's Den. Courtesy Bev Enochs.