Vogue by Homer Laughlin
LaurelHollowPark.net, an informative website created and
maintained by Mark Gonzalez. Copyright © 2009-.
---
Vogue was a hollowware shape develped by Vincent Broomhall in 1964. It was usually mixed with copue flatware to create sets. The assortment included the teacup, covered sugar, creamer, coffee pot, and a gravy bowl with lugs. Jubilee shakers were used as needed.

For many patterns, the hollowware was decorated with an engobe process. The resulting exterior colors coordinated with the various decals used on the flatware. Avocado green, buttterschotch, and tropic blue were the three main engobe colors. In some cases, the Vogue hollowware was decorated with the same decals as the flatware.

As with Continental, Vogue was not used as much after 1972 as the pottery started relying more and more on Bristol.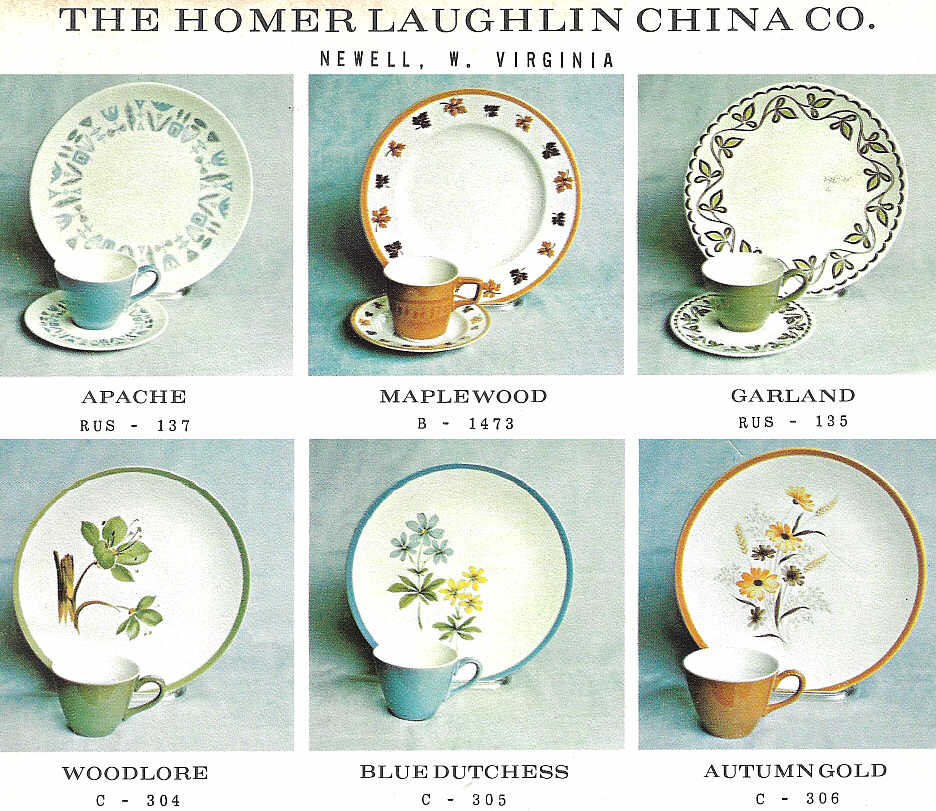 Patterns that used Vogue except for Maplewood which used Orbit.
---
| | |
| --- | --- |
| Vogue covered sugars | Vogue creamers |
| Vogue gravy | Contempo pattern used blue Vogue hollowware |
---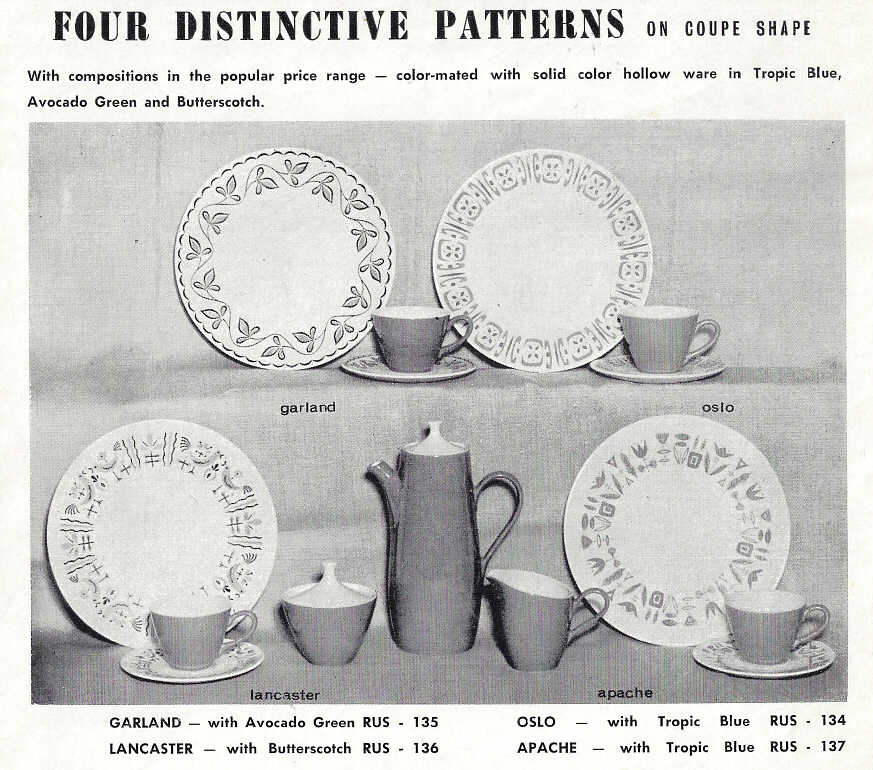 Garland, Oslo, Lancaster, and Apache patterns using Vogue hollowware. Circa 1965.
---
| | |
| --- | --- |
| Pink Dogwood and Goldcrest coffee pots | Pink Dogwood and Regal coffee pots |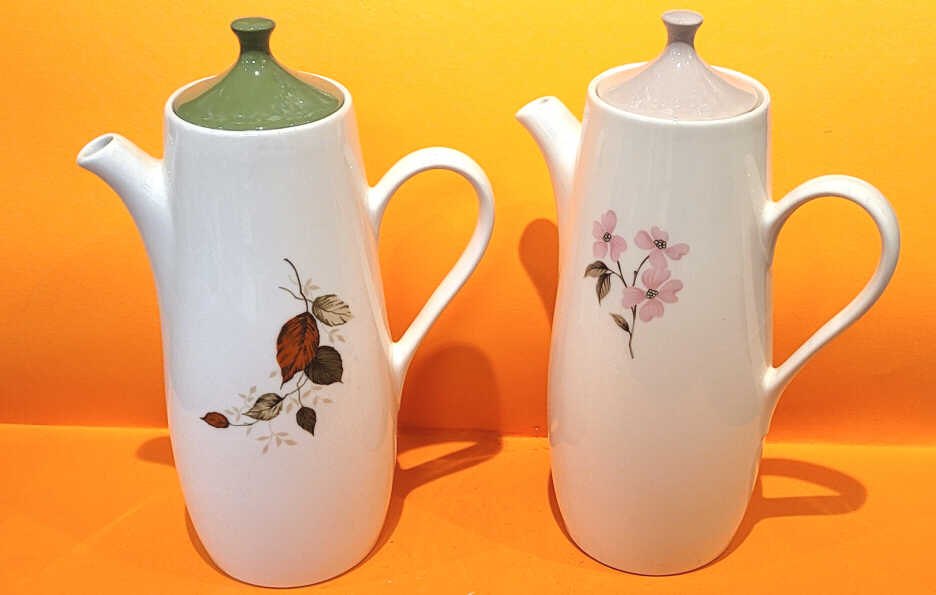 Vogue coffeepots from the collection of The Fiesta® Tableware Company.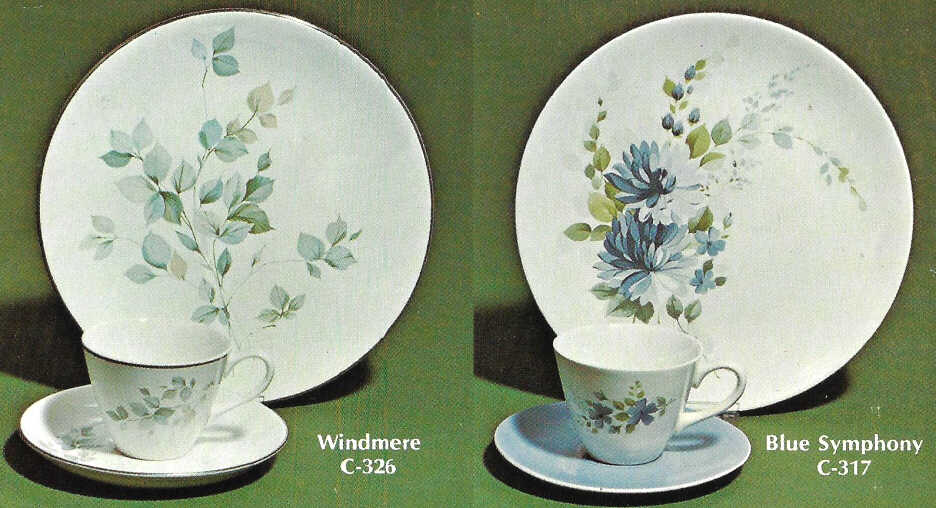 Nordic using avacado green Vogue, circa 1973
---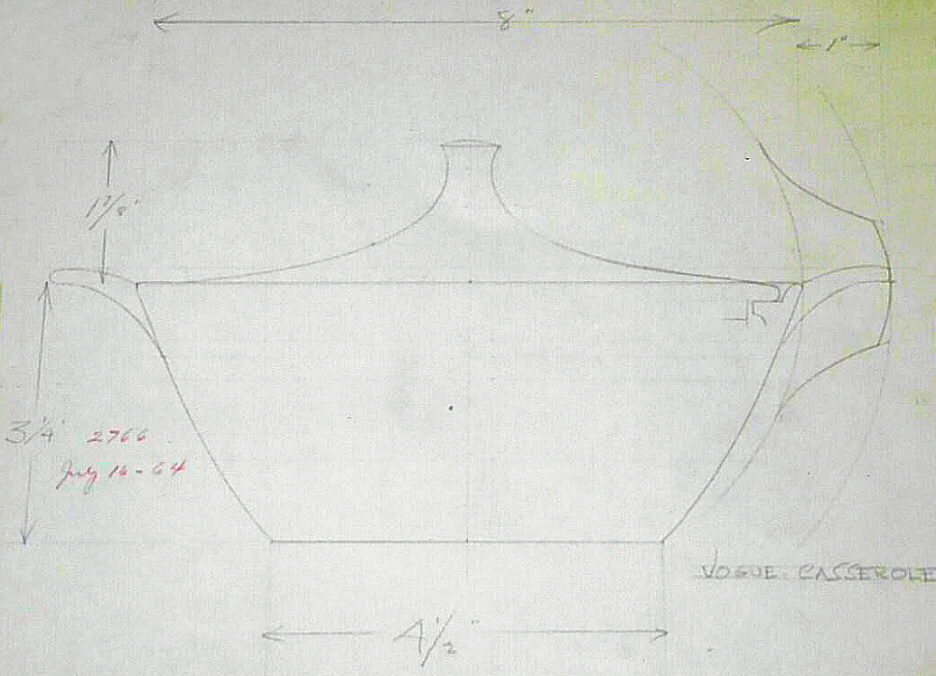 Sketch for model number 2766, the Vogue casserole. Dated July 16, 1964, it did not go into production.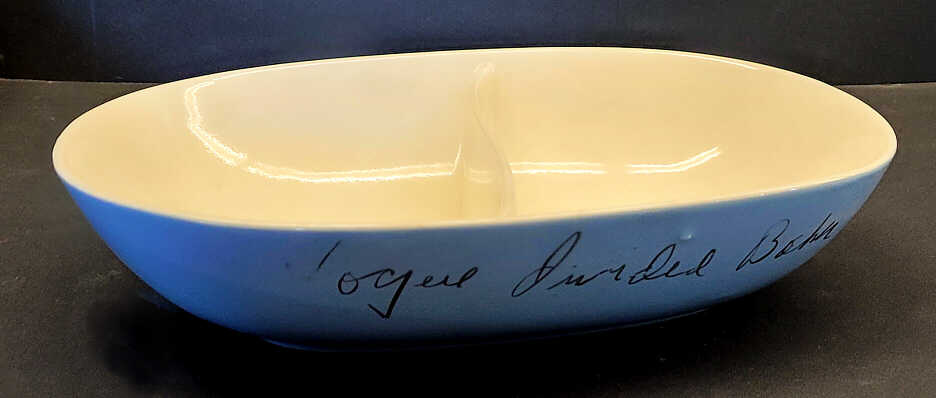 Vogue divided baker shop sample. This piece is part of the collection of
The Fiesta® Tableware Company and probably did not go into production.