Salem China
LaurelHollowPark.net, an informative website created and
maintained by Mark Gonzalez. Copyright © 2009-.
---
Salem China's Ranch Style and Flair. Crockery & Glass Journal. March 1952.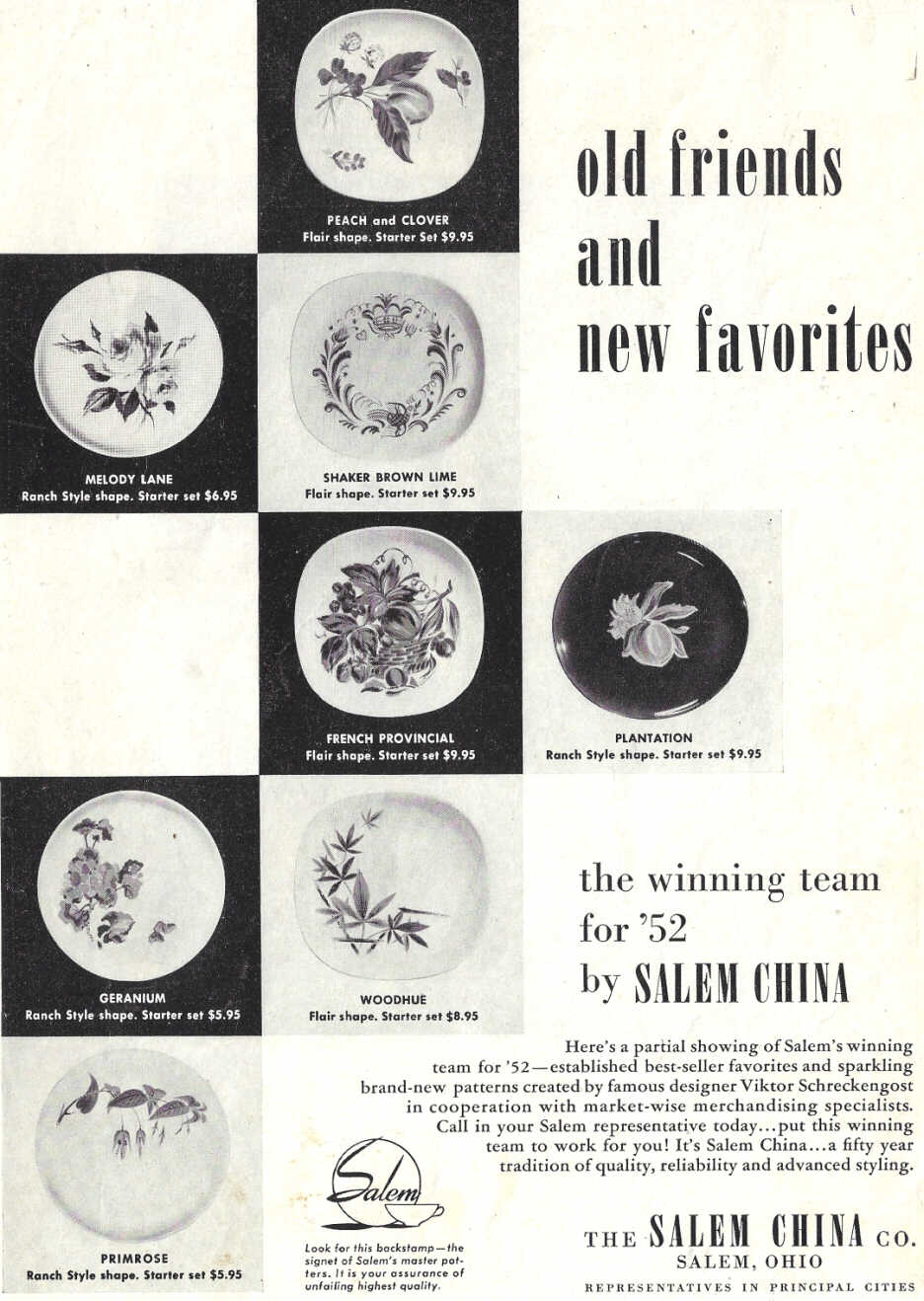 Ranchstyle in solid colors.

Set of Ranchstyle with its original box

Tab handled platter in "Lime Yellow"
Promotional material for Ranchstyle
---
Geranium on Salem's Ranchstyle shape.