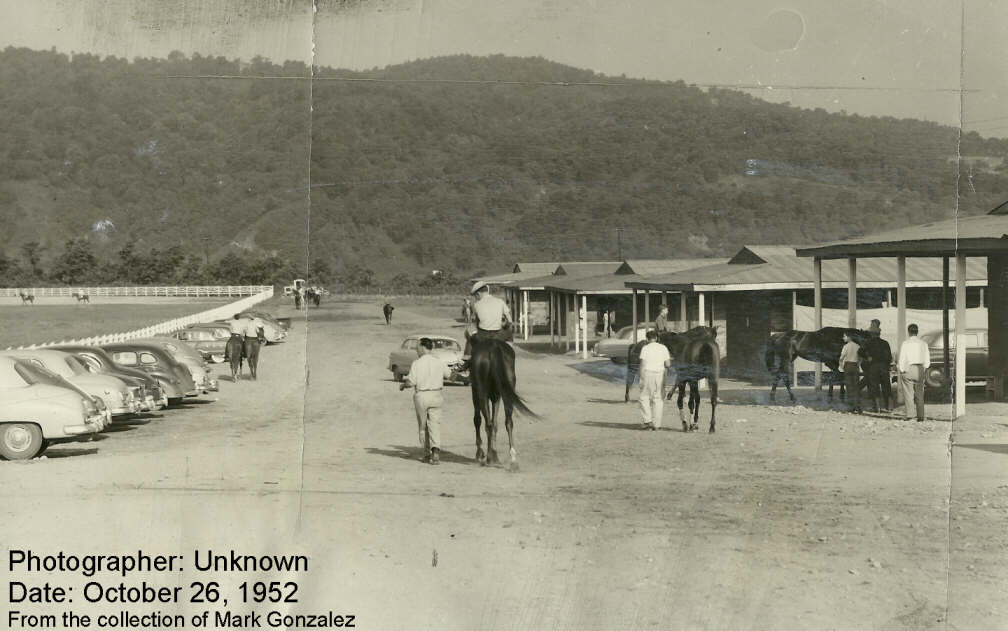 Early morning at Waterford Park - Trainer John H. Van Wert, of Charles Town, W. Va., leading Silver Omar from the stable area to the track for a workout. Workout hours at a race track are from dawn to about 9 A.M.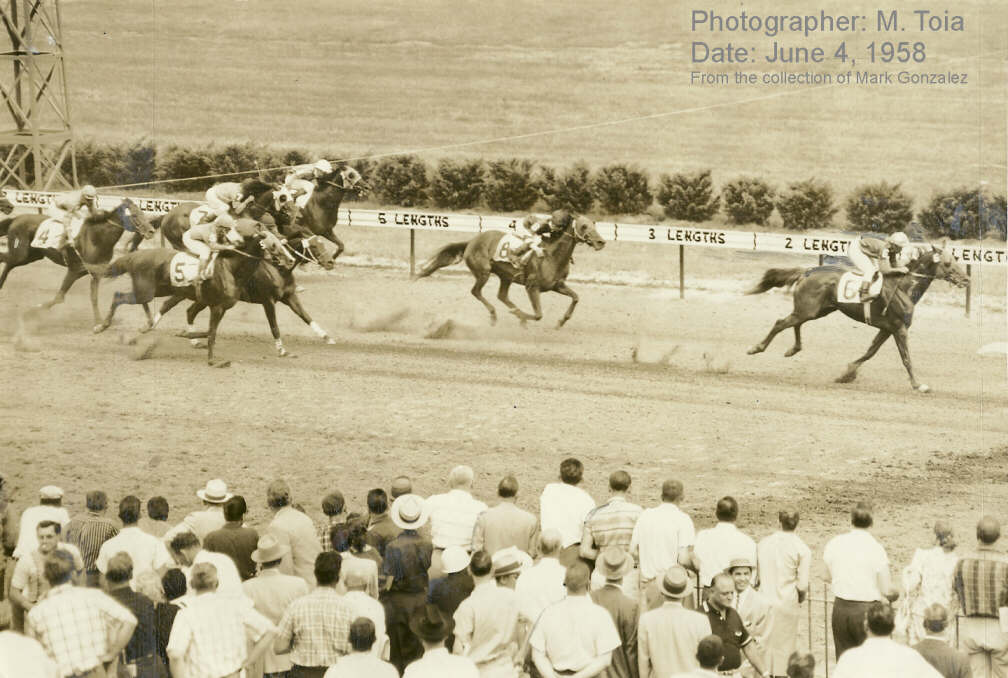 Typical racing action in current meeting at Waterford Park, Chester, W. Va. Bronze Age is winning this one handily with the second horse just hitting under the wire and the other four thoroughbreds making a desperate dash for show.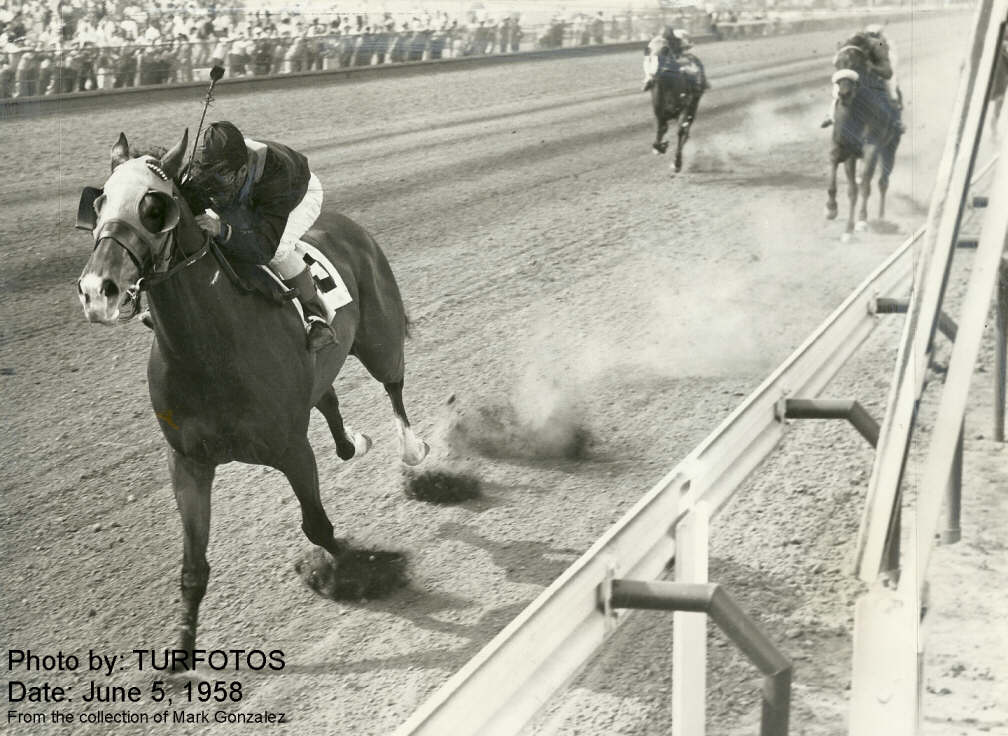 Solid Jive, the favorite, ridden by Sammy Boulmetis, winning feature race of opening day card at Waterford Park. Big Steve was second, Black Eye third before a crowd of 6,177.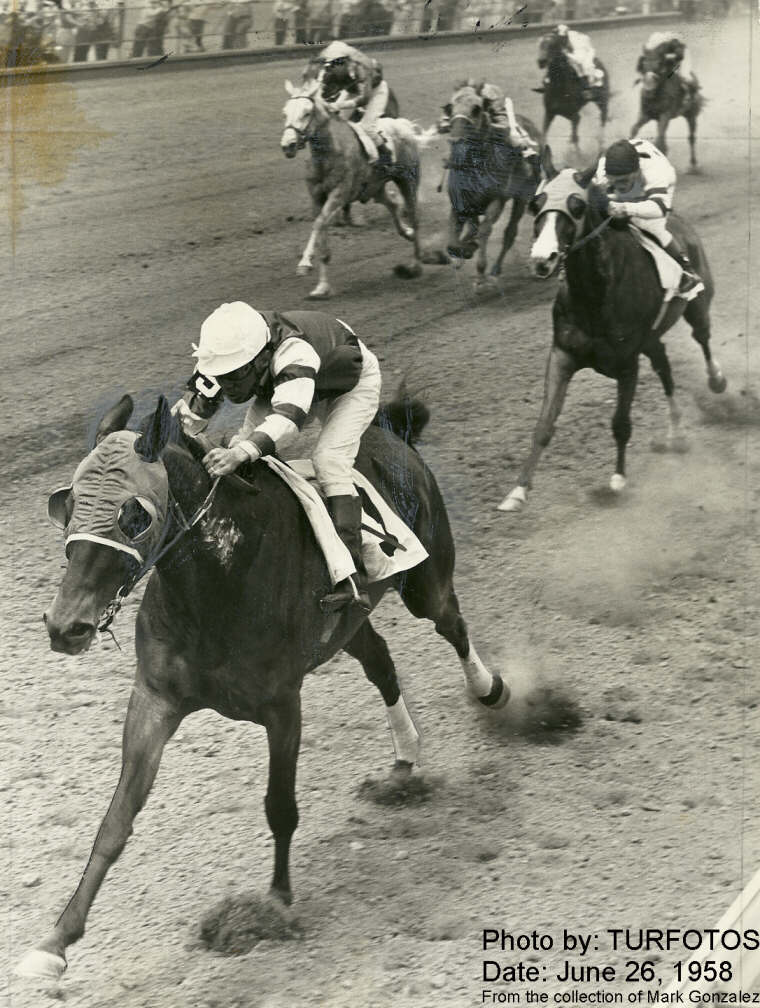 Racing down the homestretch in the first race at Waterford Park, Safe Deposit with Willie Downs aboard is the winner. Weekly (right) was 2nd with Floyd Green in the saddle. Gray Granite took 3rd money with Otto Crank up. Winner ran six furlongs in 1:12 4/5.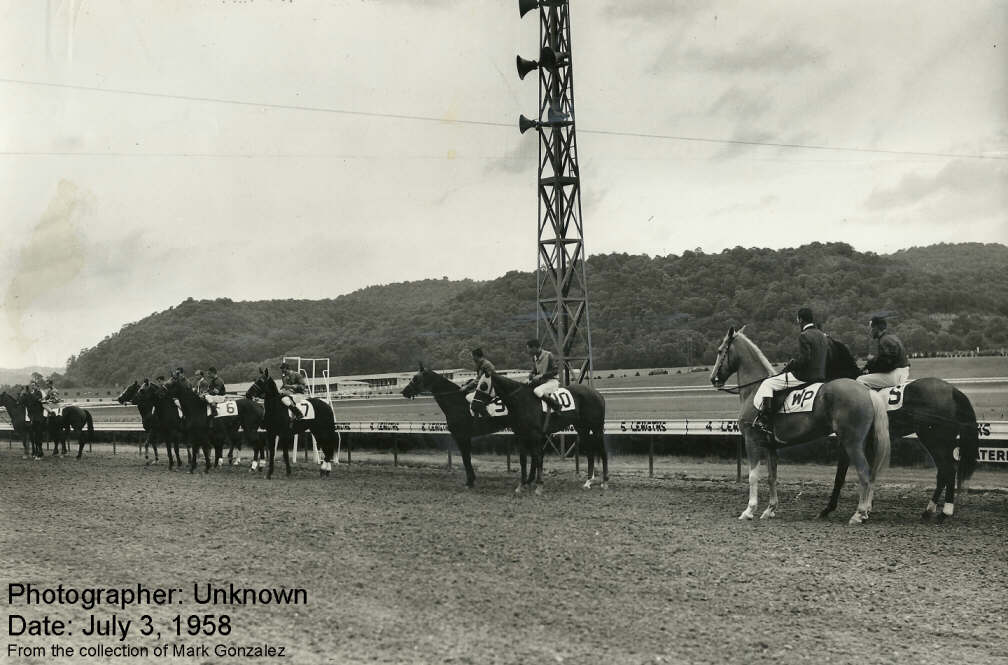 This is a typical daily scene at the Waterford Park race track where the jockeys and horses come onto the racing strip before heading for the starting gate.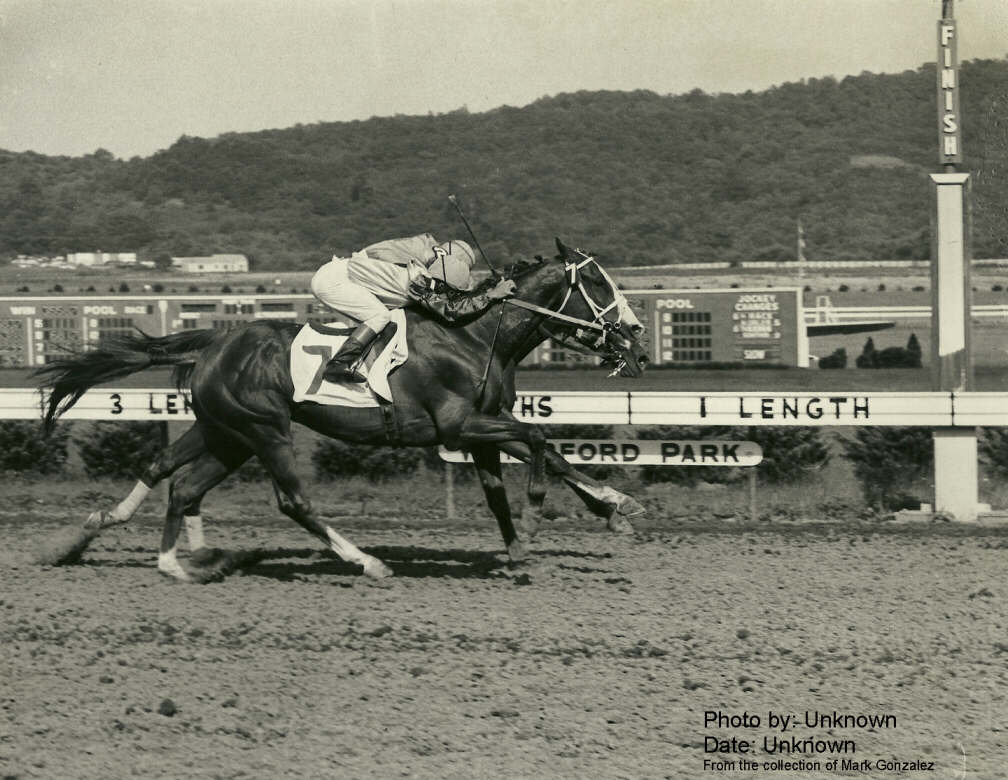 Cal's Choice (No. 7) on the outside takes $7,500 Governor's Handicap at Waterford Park by a nose. Dru Away was second. Jockey Francisco Saumell took Cal's Choice, the favorite, to the front on the clubhouse and stayed there for the 1 1/16 mile race, closing day feature at Waterford.