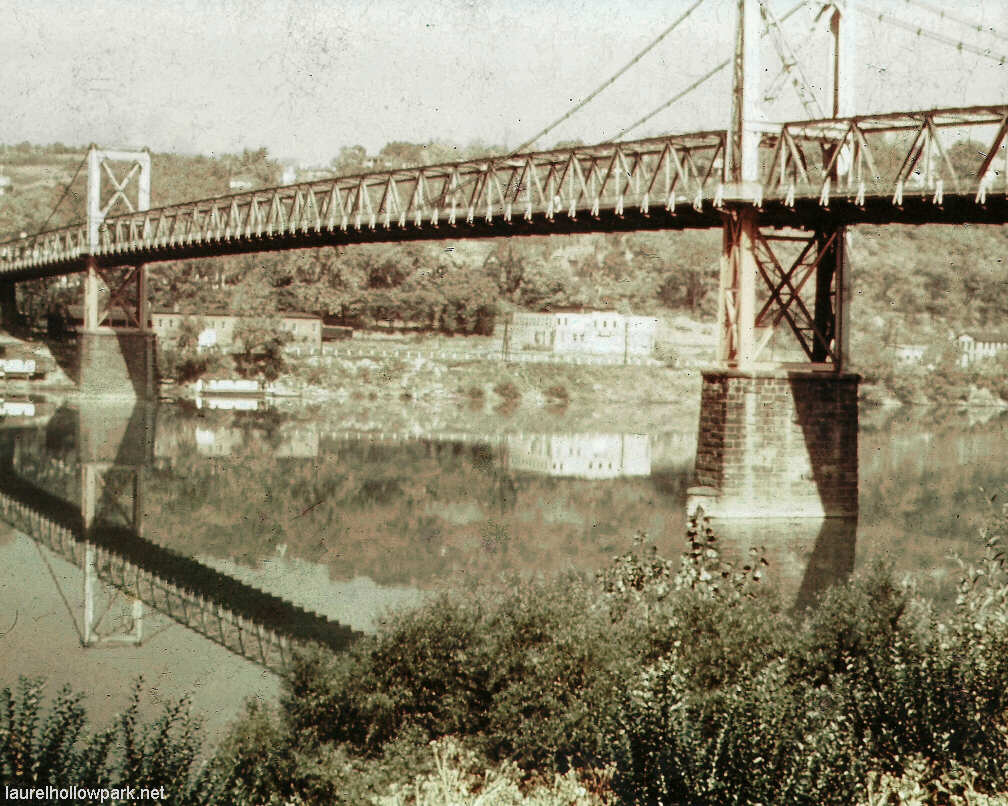 The Chester Bridge, circa 1950s/1960s. Most of the old C. C. Thomposon Pottery is gone by the time this picture was taken.
---
The following demolition photos are from the collection of Jody Hanlon Williamson.
They were taken by her mother in 1970 and are being posted here with permission.