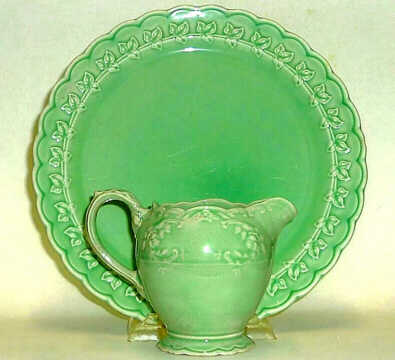 The Garland shape was designed with vine embossing around a scalloped rim. It was first made in the early 1930s along with other embossed shapes such as Fairway, Marvel, Vogue, and Washington.

Garland was produced mainly with decals and monochromatic underglaze prints. "English Abbey" was one such print and was came in a wide array of colors including pink (red), blue, green, black, brown, and mulberry. Garland was also made in the pink Rose Mist clay. In this case, the clay itself was pink and the glaze clear. Rose Mist is much more common with Paramount, Regal, and Plymouth shapes. Garland in Depression era green glaze is somewhat rare. To the right is the green glaze on a Garland plate along with a Fairway creamer. (Photo courtesy Fran and Carl Stone.)

In the late 1940s, the public's tastes in dinnerware changed from fancy embossed and deco designs to more clean, plain shapes. In March 1953, Garland, TS&T's last surviving embossed line from the 1930s, was finally discontinued.

Most Garland was marked with the regular TS&T wreath marking and date code. Depression era green glaze examples were usually unmarked.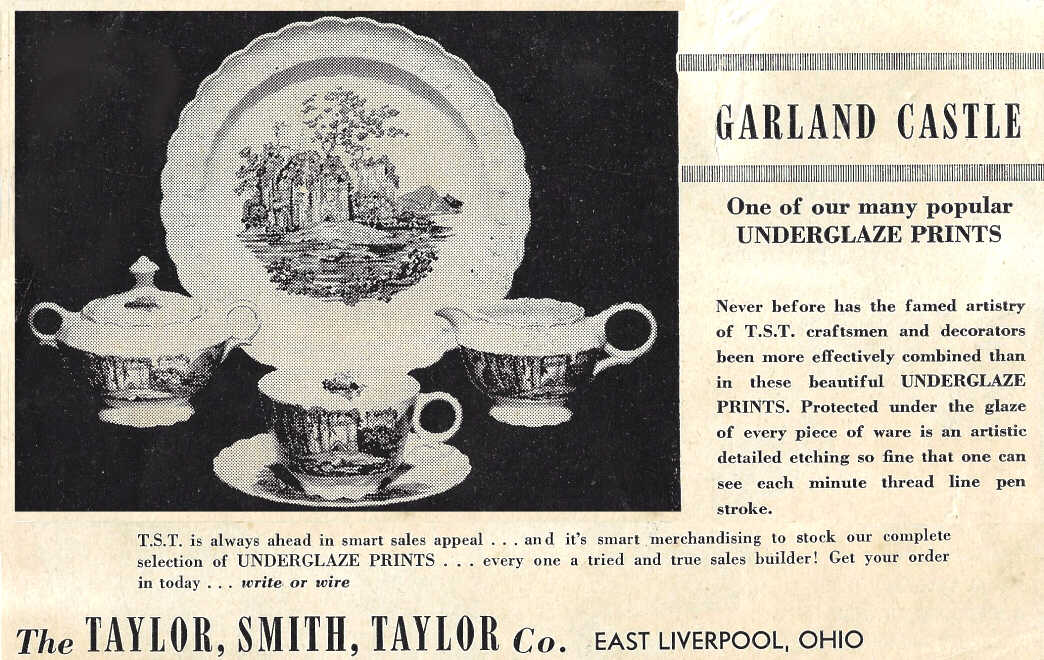 1949 advertisement for "Garland Castle" a.k.a. "English Abbey"